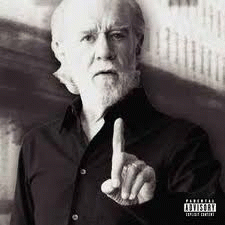 George Carlin
(
Image
by
Publicity Photo
)
Details
DMCA
I just read the most blatant and insidious transformation of this "Progressive" President since he signed the NDAA. Not only does this man claim the right to execute Americans overseas and right here in the United States (under exceptional circumstances), now he's agreeing with the GOP that this country needs to start cutting "entitlement" programs like Medicare.
According to Carrie Dann and Mike Viqueira, NBC News:
"I think we all felt that it was a very good meeting," said Senate Minority Leader Mitch McConnell, who told reporters after the luncheon that the group had a "great" discussion largely focused on reforming entitlement programs.
And
"He certainly understands that you can't fix the country without adjusting entitlements to fit the demographics of our country," he said. "We'll see where we go from here but it was a great meeting."
So..Medicare is indeed an "entitlement" program, according to Big O. I thought we paid into this program. From what I know, Medicare has nothing to do with the reversal of Federal revenue. Maybe Medicare is in jeopardy because the Obama Administration has taken Medicare funding to support "Obamacare". According to The Heritage Network in an article written by Alyene Senger;
A new Congressional Budget Office (CBO) report updated the amount of money Obamacare robs out of Medicare from $500 billion to a whopping $716 billion between 2013 and 2022.
According to the CBO, the payment cuts in Medicare include:
A $260 billion payment cut for hospital services.
A $39 billion payment cut for skilled nursing services.
A $17 billion payment cut for hospice services.
A $66 billion payment cut for home health services.
A $33 billion payment cut for all other services.
A $156 billion cut in payment rates in Medicare Advantage (MA); $156 billion is before considering interactions with other provisions. The House Ways and Means Committee was able to include interactions with other provisions, estimating the cuts to MA to be even higher, coming in at $308 billion.
$56 billion in cuts for disproportionate share hospital (DSH) payments.* DSH payments go to hospitals that serve a large number of low-income patients.
(Note: You can view every article as one long page if you sign up as an Advocate Member, or higher).