The Cosmic Story: Sagittarius New Moon 2017
Winter Solstice: Saturn into Capricorn
Time to Birth a New World
Free photo: Milky Way, Galaxy, Night, Sky - Free Image on Pixabay ...960 Ã-- 539 - 178k - jpg
(
Image
by
pixabay.com
)
Details
DMCA
This very powerful Sagittarius New Moon occurs days before Saturn's ingress into Capricorn and the Winter Solstice. The New Moon conjuncts the Galactic Center -- the black hole at the center of the Milky Way Galaxy -- close to where Mercury turned retrograde on December 2-3rd, to go back to retrieve any last messages from the Sagittarian Sun on December 12th (the Feast of Our Lady of Guadalupe) and to be integrated once Mercury stops to move forward on December 22. Saturn leaves Sagittarius after 2 year and moves into his own sign of Capricorn on December 19, beginning our journey toward the big conjunction between Jupiter, Saturn and Pluto in 2020. And of course, Winter Solstice arrives in the northern hemisphere on December 21st when the Sun 'stands still' for 3 days before starting to move back North. For those of you in the southern hemisphere, Happy Summer Solstice!
Saturn into Capricorn
Where to begin? Let's start with Saturn, since his energy signature is all over these three events. Saturn has gotten a bad rap from ancient astrologers who saw him as a hard taskmaster and even as a malevolent force in life. Saturn represented limits, fear, depression and melancholy. But those are the dysfunctional expressions of Saturn. So don't go into fear when thinking of him, since that's the most negative manifestation of Saturn. In reality, Saturn is the energy of our material reality, the reality that there are limits in life, that we have to take responsibility for our life and that often takes discipline and perseverance. He is the trickster of delays and denials. He is teacher, tester, mentor of life. Saturn is our teacher of self-discipline and self-respect.
Saturn was originally the ruler of the Golden Age, a time of peace and prosperity. He rules time -- so in Capricorn, slow down -- and initiates us into our fate. He often evokes fear and anxiety and tests you with them. He represents authority. so we have to ask, 'Who is the author of my life?' When this planet passes through a sign, we know we will be tested on our maturity and our willingness to accept the limitations of life and do something with them. In alchemy, Saturn is the lead that the alchemical process turns into gold. Our work is to turn our unconscious acceptance of our collective reality into a conscious spiritual self-awareness and responsibility.
Saturn has been in the sign of Sagittarius since late December 2014, forcing us to look at our beliefs -- both religious beliefs and our personal beliefs about life and what is possible. We've been struggling with ideological divisions -- my truth, not yours. We've seen the death of moral authority in government and religion. During those 2 years, we've had to deal with the question, 'What is true and what is false?' Fake news has been a sticking point since the Neptune in Pisces square to Saturn in Sagittarius in 2016, asking us to discern between what is real and what is illusion. I find it heartening that Judge Roy Moore was just defeated in the Senate race in Alabama, perhaps Saturn's last gift to the U.S. before he heads into his own sign of Capricorn.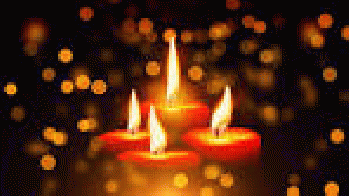 Flames
(
Image
by
pixabay.com
)
Details
DMCA
As the 3rd fire sign, Sagittarius asks us to be the flame and the fire, to invoke the power of light in our lives and in the world.
So the question is: Have we finish our Sagittarian work of knowing in our bones what we believe? Sagittarius is the sign of cosmic law -- the laws of the universe which our patriarchal society has tried to ignore or overrule to our detriment and the Earth's degradation. Our culture is out of balance with those laws and so we are at a turning point. We have to become our own moral authority. As Saturn leaves Sagittarius, are we ready to act?
(Note: You can view every article as one long page if you sign up as an Advocate Member, or higher).