>
What is happening right now in California's prisons is flying under the radar of the media because the journalists are still unconstitutionally banned and/or severely restricted from being able to report on the humanitarian crisis that has broken our hearts and bankrupted our state. More than 4,500 deaths have taken place in California's prisons over the past decade, and even the guards have confessed to torture and outrageous abuse. State officials will not remedy the problem and are hell bent on covering it up in order to preserve the human bondage industry which pays for the bureaucracy.
The jailhouse lawyers are suffering severe retaliation which is being intentionally supported by CDCR Secretary Matthew Cate through his deliberate indifference despite numerous reports of unlawful activities by prison employees. Some of the better journalists are being bombarded by missives from law enforcement labor union members in a desperate attempt to silence the reporting. By hiding the truth of what is really going on in the prisons, those who feed off the suffering of medically and mentally ill people in captivity hope to save a failed human bondage industry from major cutbacks.
Not being one who has ever cooperated with the media restrictions or caved into harassment, lies and efforts to silence the voices of the people, I would like to share with you this letter sent to me by one of our UNION family members who will never get over the shocking news that her sister died only one month before her release.
We cannot trust any "statistics" coming out of the California Department of Corrections at any level, especially with their main focus on covering up the death toll. Nobody knows how many people die within two years of release of long-neglected chronic illnesses that they caught while in the dysfunctional and mismanaged prisons. Nobody knows how many people are not included the "statistics" who die at hospitals instead of at the prison clinics. There is still no place to go even in a life and death emergency for sick or abused prisoners at any level. No one is coming out of prison in better condition than before incarceration, so why are we spending billions on a failed industry that serves no purpose except to give some adults an overpaying job?
No one should cooperate with restricted information in taxpayer-financed institutions. Anyone with information should make death reports to me and/or to the journalists who are aware of the crisis at the very least. Those who capitalize off the suffering of medically and mentally ill captives will be unable to continue the present murder, torture and abuse that takes place almost daily as long as there is no further cooperation by any of us in covering up the deaths.
All public policy is driven by the public outcry and I fully understand that this is the way that a democracy is supposed to work; that those who organize best with the most voters and funds get to make the rules for everyone else. But it is not playing fair to ban journalists from being able to interview specific inmates. It is not playing fair to retaliate against, obstruct from court access and torment jailhouse lawyers. And to systematically call out the law enforcement ugly voting machine to bombard editors railing against effective journalists whose job it is to report the truth is worse thuggery than most of the deeds of those incarcerated. This is why Governor Arnold Schwarzenegger will be tried for contempt, his negligence and indifference to this holocaust continues to result in death. He has blood on his hands. Murder by medical neglect is a far worse crime than the majority of inmates are incarcerated over.
I will be publishing a number of letters from UNION families that will give the voters, who cannot know what is really taking place in their names, paid for with their tax dollars, a better perspective on the organized crime that has gripped our state government and is running amok in our horrid prisons. In my next column I will discuss in detail retaliation and "bus therapy" on jailhouse lawyers who have documented abuses with the courts in an effort to silence them. What the heavy boot of Big Brother is trying to quash is the death toll and daily prisoner abuse and neglect that ultimately results in death and great suffering which is unnecessary and unlawful.
This letter below reminds me of the night I was notified of the death of Stephanie Hardie at Chowchilla Prison a few years ago. Google up the story to see the similarities. Because courageous people stepped forward in the Hardie case, the late Johnnie Cochran introduced me to attorneys Robert L. Bastian and Marina Dini. They were able to win a legal victory against Chowchilla prison on Hardies´ behalf.
Every December and January, the state prison employees practically disappear and there are always more deaths this time of the year. But what the family needs to know is what happened. The emphasis needs to be on people, not on covering up. Inflicting deep hurts and routinely abusing families in their darkest hour does more to harm than to uplift our society.
Rev. B. Cayenne Bird
Begin letter regarding the death of Shirley Ward and cruel treatment to family members:
Dear Rev. Bird:

My sister, Shirley Ward, W-65118 an inmate at Chowchilla Prison allegedly died of "natural causes" while in the custody of this institution. A Chief Deputy of Madera Sheriff´s Dept notified me the day after Christmas, December 26, 2008. His words were unemotional and right to the point, "Your sister, Shirley died."

He went on to say that he was also the Coroner who had performed an autopsy on her and that she had passed away on the 16th of December of a "seizure" and what he considered "natural causes".

Why did he perform an autopsy before we were notified? Why the long time span? The prison warden Mary Laptimore, administrators, doctors or other employees did not contact us at all to notify us that Shirley had died or that she was even sick. My family members and I were all given conflicting stories surrounding my sister´s alleged "natural" death. The people at the Neptune Society were putting a rush on us to have the body cremated.

When I called the prison no one seemed to know anything. Most of those idiots were arrogant and sarcastic or maybe it was downright ignorance. I just wanted to know what happened to my sister and they all acted like I was accusing him or her of murder. (I have a list of all the characters I had contact with and details on their cruel remarks and indifference).

My sister was supposed to be released the following month, January 20, 2009. I was receiving telephone calls and letters from her and last spoke to her in the week of her alleged "natural" death. She had had some dental work done in November (dentures). She was excited and looking forward to getting out of there. She did not have a history of seizures.

I spoke with the medical team who reacted very strangely to my questions by telling me they would call me back or have someone else return my call. That never happened. I kept calling the prison until one day in the middle of January I received a phone call from the warden, Mary Latpimore, and a few other characters telling me the same rehearsed story that my sister refused medical help the first time and later was taken to the Madera Hospital where she allegedly died a "natural death".

They will not release a copy of her medical records or a copy of the autopsy. I would like a copy of them both.

My family and I would also like the people (doctors/dentists) whomever to take responsibility and be held accountable for whatever triggered my sister´s death. I fear for the safety of other prisoners if these monsters are allowed to exercise their above-the-law practices at the expense of others. If this is a case of negligence, these people involved are the real criminals and should be punished for the crimes that they commit and have committed in the past in the name of Law and Justice and even the name of God. This entire establishment needs to be investigated not only for the sake of my sister but also for all humanity.

Shirley Ann Ward, my baby sister, had a lot of personal issues. She was an addict but she never killed anyone and she did not deserve to die such a terrible death. She and I were both coming to terms with our mother´s death. I love my sister and I pray that justice will be served.

Anyone with information, please contact the UNION Director, Rev. B. Cayenne Bird, P.O. Box 340371, Sacramento, Ca. 95834, email: rightor1@yahoo.com web: www.1union1.com/Join_the_UNION.html
B. Cayenne Bird is a 45-year veteran op-ed journalist and publisher. A descendant of Mary Todd Lincoln, and General Andrew Porter, she is passionate about human rights and criminal justice issues. A mother and grandmother with advanced degrees in (more...)

The views expressed herein are the sole responsibility of the author and do not necessarily reflect those of this website or its editors.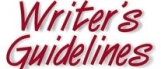 STAY IN THE KNOW
If you've enjoyed this, sign up for our daily or weekly newsletter to get lots of great progressive content.
To View Comments or Join the Conversation: