Bug found in Ecuador embassy in London. Source: Wikileaks by Corp Watch
by Pratap Chatterjee , CorpWatch Blog -
http://www.corpwatch.org/article.php?id=15851
July 3rd, 2013

Spy equipment from the Surveillance Group Limited, a British private detective agency based in Worcester, England, has been found in the Ecuadorean embassy in London where Julian Assange, editor of Wikileaks, has taken refuge.

At a press conference in Quito this afternoon, Ricardo Patiño, the foreign minister of Ecuador, held up a photo of a "spy microphone" that was found on June 14 inside a small white box that was placed in an electrical outlet behind a bookshelf. The device contained a telephone SIM card allowing it to broadcast any conversations that it picked up.



"We are requesting backing from the British government to continue with the investigation of the device found," Patiño told reporters.

The device was discovered by embassy security staff just two days before Patiño met with Assange to discuss his predicament. It coincided with revelations from Edward Snowden, a former U.S. Central Intelligence Agency (CIA) staffer, of the extent of U.S. National Security Agency global surveillance on ordinary citizens.

Nobody has yet come forward to claim the device but a casual web search reveals that the Surveillance Group boasts of its ability to install tracking devices anywhere.



"We can justifiably claim to be the only company in the world to offer an internationally accredited, covert camera construction, concealment and deployment course," a company website claims. "We can provide a range of bespoke, unmanned, covert camera options to gather vital video evidence in the most challenging environment or scenarios. The cameras can further be supported by the use of micro tracking devices for deployment with customer property or vehicles."

Bugging places is just one of the services that the Surveillance Group provides to corporations and police forces.

"We are the acknowledged experts in providing Professional Witness surveillance to the police and local authorities in relation to drugs, prostitution, gang violence, hate crime and antisocial behavior," the company says on another page on its website.

"Our work in this arena includes the detection of malpractice by employees relative to the passing of confidential company information or the infringement of restrictive covenants and breaches of contract."

Company web pages show pictures of hooded youth smashing store windows as well as testimonials from companies like Nike who congratulated them on helping find addresses of vendors selling counterfeit goods: "I am extremely impressed with the service provided by the team at The Surveillance Group and would definitely recommend them for brand protection work," Chloe Young, a Nike official was quoted as saying.

The Surveillance Group also offers "professional diplomas" in "tactical counter surveillance" for -5190 ($8,000)

However the company appears to have completely failed to foil the plans of Julian Assange and Edward Snowden, which were likely hatched in the very building that was being bugged and most certainly did not dissuade them from launching a daring international escape for the former spy, that was worthy of Hollywood.

On June 23 Wikileaks staffer Sarah Harrison spirited Snowden out of Hong Kong - where he had been staying - to Moscow, taking the intelligence agencies by surprise.

The listening device is not the only way that Ecuador suspects that it is being monitored. An article in the Wall Street Journal last week quoted extensively from email correspondence between aides of President Rafael Correa, revealing that someone was hacking internal government communications.

"I suggest talking to Assange to better control the communications," the newspaper quoted Nathalie Cely, Ecuador's ambassador to the U.S. in a message to presidential spokesman Fernando Alvarado. "From outside"[Assange] appears to be 'running the show.'"

The Journal said it has obtained the emails from Univision Networks, a U.S. based Spanish TV network, but Wikileaks says that the U.S. government could well have provided them with the raw material.

It should be noted that a number of private vendors around the world provide technology to hack email communications for "lawful interception" purposes.

These incidents have stirred deep anger among government officials in Quito.

The Ecuadorian government is being "infiltrated from all sides," said Patino. "This is a testament to the loss of ethics at an international level in the relations that we have with other governments."

However, the interception of emails from South American governments appears to have been just as useless as the bugging at foiling Snowden's plans. On July 2, the U.S. government sparked a diplomatic crisis by attempting to block a flight by President Evo Morales of Bolivia, under the suspicion that he was transporting Snowden. Morales was detained at Vienna airport for 14 hours but eventually completed his journey.

"Sieging/bugging of Ecuador's London embassy and the blockading of Morales jet shows that imperial arrogance is the gift that keeps on giving," tweeted Wikileaks.

1 1 1
Rate It | View Ratings
CorpWatch: Non-profit investigative research and journalism to expose corporate malfeasance and to advocate for multinational corporate accountability and transparency. We work to foster global justice, independent media activism and democratic control over corporations.
We seek to expose multinational corporations that profit from war, fraud, environmental, human rights and other abuses, and to provide critical information to foster a more informed public and an effective democracy.
Our guiding vision is to promote human, environmental, social and worker rights at the local, national and global levels by making corporate practices more transparent and holding corporations accountable for their actions.
As independent investigative researchers and journalists, we provide critical information to foster a more informed public and an effective democracy.

We believe the actions, decisions, and policies undertaken and pursued by private corporations have very real impact on public life - from individuals to communities around the world. Yet few mechanisms currently exist to hold them accountable for those actions. As a result, it falls to the public sphere to protect the public interest.
In many cases, corporate power and influence eclipses even the democratic
political process itself as they exert disproportional influence on public policy they deem detrimental to their narrow self-interests. In less developed nations, they usurp authority altogether, often purchasing government complicity for unfair practices at the expense of economic, environmental, human, labor and social rights.

Yet despite the very public impact of their actions and decisions, corporations remain bound to be accountable solely to their own private financial considerations and the interests of their shareholders. They have little incentive, nor requirement, for public transparency regarding their decisions and practices, let alone concrete accountability for their ultimate impact.



The views expressed herein are the sole responsibility of the author and do not necessarily reflect those of this website or its editors.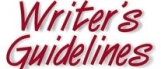 STAY IN THE KNOW
If you've enjoyed this, sign up for our daily or weekly newsletter to get lots of great progressive content.
To View Comments or Join the Conversation: