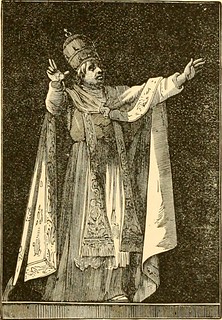 Hierarchy: Image from page 190 of .The world: historical and actual. (1886)
(
Image
by
Internet Archive Book Images
)
Details
DMCA
Reprinted from hamptoninstitution.org
"It seemed like Mrs. Elliott was taking our best friends away from us."
These are the words of a third-grader from Riceville, Iowa. Her schoolteacher, Jane Elliott, had just put her class through an exercise that showcased the viciousness and injustice of white supremacy in the late 1960s. Jane Elliott has since replicated this exercise countless times, but her original lesson remains a groundbreaking insight into the mechanisms of supremacy as depicted in the documentary A Class Divided. By labeling the blue-eyed students in her class smarter and better, and giving them more privileges than the brown-eyed students, Jane Elliott instantly creates division and hostility between the two groups. She constantly reinforces the superiority of her blue-eyed students who suddenly feel more confident and perform better at tasks than their now demoralized and dejected brown-eyed classmates. This division creates conflict between the students, which greatly upsets them and even leads to physical fights. Jane Elliott is stunned by the results of her exercise, saying: "I watched what had been marvelous, cooperative, wonderful, thoughtful children turn into nasty, vicious, discriminating little third-graders in a space of fifteen minutes."
Jane Elliott's exercise clearly illustrates how simple it is to ignite conflict between people once a group of individuals is elevated above another. It also demonstrates how supremacy creates powerlessness in the "inferior" group and that the loss of personal power eventually leads to hostility and violence. This is the system we live under today - a hierarchy that ranks people based on their "worth" and socio-economic status.
Hierarchy - A Tool of Supremacy
To varying degrees, most socio-economic systems in the world today are hierarchical. [1] In a system of hierarchy, individuals occupy social ranks based on their levels of income and wealth, which significantly affect their access to vital resources such as food, shelter, healthcare, and education. In all hierarchies there is a ruling class on top that holds significant social, political, and economic power and whose interests are in direct opposition to those of the masses. A hierarchical structure is, in essence, about power - the ability to control and shape outcomes that further the interests of the ruling class. Since money is the way to greater freedom, most people intend to move up the hierarchy and buy their way into a new reality. After all, those at the top have the freedom to act in ways most people cannot: they make the rules and break them with impunity; they have access to resources, people and capital that allows them to easily perpetuate their wealth; and their occupations often include those of "socialite," "philanthropist," and some even get paid to party.
As an economic system, a hierarchical structure is inefficient and creates unnecessary scarcity because it allows the ruling class to hoard wealth and resources while the majority fights it out over "leftovers." Additionally, because its structure grants disproportionate power and privilege to those on top, it creates a system that is only beneficial to a wealthy minority. Economic inequality is particularly insidious in a hierarchical social order in which wealth determines social status. Such systems create extreme inequality where the gap between the rich and poor is great and social mobility is particularly difficult.
Supremacy is the hallmark of hierarchy where being a "winner" depends on someone else being a "loser" and where wealth is created at the expense of other people and the environment without concern for the collective good. Hierarchies are inherently coercive because they grant dominant groups the authority to impose their rules and ideology on those below them. It is thus a system of dominance, commanding its full power, authority and coercive nature against "weaker" subjects (i.e. the "have-nots" or "inferiors"). However, it is by no means a "natural" arrangement or, as many would say, "just the way things are." A hierarchical social system is closely linked to the systemic subjugation of women under patriarchy, which emerged as a dominant structure in the last 5,000 years of modern human history and helped spur on the agricultural revolution. [2] In effect, humans have lived in hierarchical systems for a fraction of our existence; yet during this new time period we have exhausted much of the world's resources and are quickly heading for a collision course with nature itself.
The purpose of hierarchy in a socio-economic system is not to create opportunities but to protect the supremacy of the ruling elite by controlling people's autonomy and dividing the working class amongst one another through social and economic stratification.
'Divide and Conquer'
While a hierarchical structure places the ruling class on top, it also divides the working people into various "levels" of socio-economic status, with money determining the place in the pecking order. Because there are various "levels" of social status with millions of people competing for the few spots on top, solidarity and cooperation between the people becomes virtually impossible. As a result of this stratification, the lower classes compete against each other and become divided along social, political, and economic lines. In other words, a hierarchical structure breeds competition, division, and outright hostility amongst the various members in society.
Social Conflict within the Working Class
In addition to fostering general class conflict and powerlessness in "inferior" groups, supremacy also creates a hierarchy of worthiness that is directly linked to how closely each of us resembles the '"supreme" image. This "supreme" ideal has traditionally been white, wealthy and male. If we do not meet that profile, then we can at least strive to behave and speak like them, think and believe as they do, or shape our personas in countless ways to appear acceptable to them or as close to the "supreme" image as possible. Economic worth and, in turn our ranking in the hierarchy, are directly linked to how closely we resemble the "supreme" image of white, male privilege. Those who least reflect this "supreme" ideal are deemed "inferior" and labeled as the "other." Because we internalize the "supreme" image early on in our lives, we grow up judging ourselves and others based on that standard. We are effectively pit against one another and through our judgments dehumanize, disrespect, marginalize, and deem unworthy individuals who do not meet the "supreme" standard and who occupy a lower rung on the hierarchy. This dehumanization and "otherness" of individuals who are different from the "supreme" standard is inherent in a hierarchical structure and is at the root of sexism (male supremacy), racism (white supremacy), classism (class supremacy), homophobia (heterosexual supremacy), ethnocentrism (cultural supremacy) and all other social and political divisions under the sun. Victim-blaming and general hostility towards those who are "different" or "inferior" becomes a staple of hierarchical society.
Of course there are exceptions and a privileged upbringing can cancel out many "inferior" traits. However, exceptions are just that: rare occurrences that do not reflect the rule and the reality that happens every day, all day, everywhere. In fact, exceptions are often used to distract us and falsely convince us that society has overcome classism, racism, sexism, or homophobia. In reality, society has gotten much better at hiding its inequities by commercializing, fetishizing, and pop- culturulizing the lives of individuals who are subject to real, everyday discrimination. It is privilege and supremacy we must challenge in all their forms, which are still deeply rooted in white, male, privilege and power.
Economic Conflict within the Working Class
(Note: You can view every article as one long page if you sign up as an Advocate Member, or higher).