Stop NATO: Post-Summit Digest
Compiled by Rick Rozoff
May 24
New Age Colonialism: West Buying Up Third World?
[T]he western powers are left with the one option where they rule supreme: the military. NATO is planning its new global strategy with Libya as the working model. Smothered in rhetoric of "human rights", "democracy" and "responsibility to protect", the former colonial powers are planning their new "land grabbing".
*****
NATO Summit Emphasizes Georgia, Baltic And Balkan States
Saakashvili continued to fawn and even lashed out at the new anti-NATO, Occupy demonstrators, calling them "relics of the past" and saying that the Cold War relic that is NATO was "more relevant now than ever before." The disconnect was not only evident from the Georgian side. NATO reciprocated.
So get out those checkbooks and keep paying for the war and death that is NATO; after all, they keep shoving their missiles in Russia's face and keep protecting you against the phantom menaces that they keep telling you are threatening you.
Next Page 1 | 2 | 3 | 4 | 5 | 6 | 7 | 8 | 9
(Note: You can view every article as one long page if you sign up as an Advocate Member, or higher).
Rick Rozoff has been involved in anti-war and anti-interventionist work in various capacities for forty years. He lives in Chicago, Illinois. Is the manager of the Stop NATO international email list at: http://groups.yahoo.com/group/stopnato/
The views expressed herein are the sole responsibility of the author and do not necessarily reflect those of this website or its editors.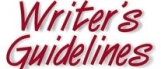 STAY IN THE KNOW
If you've enjoyed this, sign up for our daily or weekly newsletter to get lots of great progressive content.
To View Comments or Join the Conversation: