Truth, knowing it, can be a tricky matter. Truth is more than mere knowledge of something or fact, it is the overall essence of reality.
For example, we now know the fact that a witness saw Jerry Sandusky doing things of a sexual nature with a young boy at a Penn State University athletic facility in 2001. We also know it was reported to football coach Joe Paterno soon after who followed [url=
http://www.pacode.com/secure/data/049/chapter42/s42.42.html
]PA statute 42.42[/url] and passed it up the chain of command as the law mandates. We know after that there was an investigation by athletic department and university officials. We know that Sandusky continued to have access to Penn State events and facilities as a part of benefits awarded him by the university Board of Trustees after Paterno asked him to retire in 1998. We know last fall a PA grand jury investigation ended with an indictment of Sandusky for multiple incidents of child abuse, including the incident reported to university officials, investigated by them and never reported to an outside police agency. The Freeh report, an documented created on behalf of the BoT, revealed emails that suggested a person described as "coach" may have been kept informed of the 1998 criminal investigation and decides that person was Paterno not Sandusky. Those are some of the facts we have and what we know.
However, if you have been following this story, you have probably heard claims of [url=
http://www.mennodiscuss.com/viewtopic.php?f=33&t=12988
]a culture of calloused disregard[/url] and putting football interests ahead of the welfare of children. We are told in no uncertain terms that university officials, including Paterno, intentionally shielded a pedophile and did it to protect a football program. Is this truth or assumption?
This opinion, apparently taken as fact, has led to the ruin of Paterno's life legacy of "success with honor" and resulted in his immediate termination as head coach along with the firing of the university president. Neither man given a chance to explain their part in the Sandusky affair and Paterno died months after.
The Freeh report, which parrots the speculative narrative, is now used as justification for severe and unprecedented penalties against the football program issued arbitrarily by the NCAA President, sanctions which punish innocent students and a community probably more outraged by Sandusky's abuses than anyone.
The cover up narrative, now basically unquestioned by the mainstream media as if fact, remains only speculation and assumption, but is believed because it seems a plausible truth. However, many other explanations just as plausible and far less damming of those like Paterno already held responsible. With introduction of additional facts the popular narrative becomes far less credible.
For example, those of us who have followed Penn State football (and well before the media hype made the program into the poster child of every complaint they ever had with college athletics) know Paterno was NOT a universal idol among Penn State football fans. In fact, long before the Sandusky affair broke, there was already a media led chorus of "Joe must go!" which had nothing at all to do with the character of the coach and everything to do with his not winning on Saturdays.
You see, Paterno had a long tenure at Penn State, he was revered by some for his loyalty, philanthropic giving and most significantly for graduating more student athletes than his NCAA competition, but not all. The calls for his retirement by the local sports punditry started because of a losing streak but gained little traction because Paterno's fans cared about more than winning, it was his contribution to the school the mattered to them win or lose. Paterno was popular to fans, but (according to rumor) was not popular with some BoT members and some of them sought his retirement during the dry spell. However, they couldn't force him out because of his continued popularity despite the accumulating loses.
Only when Paterno started to win again did his critics quiet, but that silence ended when the Sandusky story splashed in horrific detail. The BoT, led by PA governor Tom Corbett (the former State Attorney General who sat on the allegations against Sandusky for years and even received hundreds of thousands in campaign donations from Sandusky's "Second Mile" charity) acted swiftly, literally in the darkness of night, firing Paterno and also the long serving university president.
There are many rumors of behind the scenes politics in the BoT decision, a definite conflict of interest with Corbett's involvement and still not enough of the right questions being asked by the media who evidently already have the 'big' story they need.
The Freeh report, presented as if it is impartial, complete and unquestionable, was prepared on behalf of Corbett and the BoT at a cost of 6.5 million dollars. The sensational charge of callous disregard included in the report is not a fact, but a mere opinion based in speculation from vague shreds of evidence. The report basically it parrots the existing narrative and gives it the appearance of credibility, more significantly it bolsters the BoT defense for scapegoating the legendary coach. I say significant, because again it is a document paid for by the BoT and it legitimizes an account of events that benefits them because it draws attention away from their own potential role in enabling the abuses and keeps themselves being questioned. It seems a little too coincidental that Freeh would suit their needs so well.
Yet Freeh is not treated like it is an opinion, it is the supporting evidence used for the onerous NCAA sanctions that punish everyone but those still among the living (and powerful) who may have played a role. The NCAA seems more concerned with making the right size statement in light of the serious of the charges than it is finding a reliable or impartial source and acting in fairness to those who had absolutely no part in the abuse or covering it up and as outraged by it.
The powerful people in these governing bodies seem less concerned with real justice and more than happy to make self-righteous statements. They punish an entire community, probably more horrified by the abuses than anyone else, perhaps as a way to wash their own hands and make a 'big' statement.
Unfortunately, the media intelligentcia could be too dumb or unconcerned to realize they are be used, too focused on supporting the story line they helped create over the truth and that it could be the very cover up narrative itself that may be the cover up. In other words, it is entirely plausible that the BoT (and even NCAA) are not after justice for the victims, but looking to make the 'right' statements as a means to divert attention, appear competent or even to settle old scores with those they currently rebuke, the media just a tool.
Paterno was stubborn and opinionated, he did step on the toes of the Bot and even the NCAA more than once. Paterno had enough clout to not be ignored and the powerful resent a man who in their view doesn't stay in his place and can stand up to them. So perhaps the outrage is being exploited for personal payback and or gain. The condemnation a political calculation, a piling on an already tarnished reputation and a chance for some to secure more power for themselves? All it took was a little push, the embrace of the existing media narrative and case closed without so much as a hearing for the accused.
The media interest is always as diverse as any other, but often members seem more concerned with creating a good story they want than they are in finding the actual boring truth. Putting a 'big' name like "Paterno" on headlines is a excellent way to grab attention and sell more papers. Journalists are also not above the problem of "confirmation bias" and may also have seen an opportunity to advance their own pet moral agendas or narratives in the Sandusky story. If a writer already feel college athletics are corrupt to the core, doesn't care about the reputations of the people they accuse or other collateral damage, it is easy to assume the worse motives to get a message out. This is how a narrative is born.
(Note: You can view every article as one long page if you sign up as an Advocate Member, or higher).
Joel Stoltzfus is a full time truck driver, amateur philosopher, free thinker and aspiring writer. He is 33 years old and currently lives in central PA.



The views expressed herein are the sole responsibility of the author and do not necessarily reflect those of this website or its editors.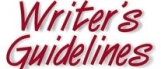 STAY IN THE KNOW
If you've enjoyed this, sign up for our daily or weekly newsletter to get lots of great progressive content.
To View Comments or Join the Conversation: