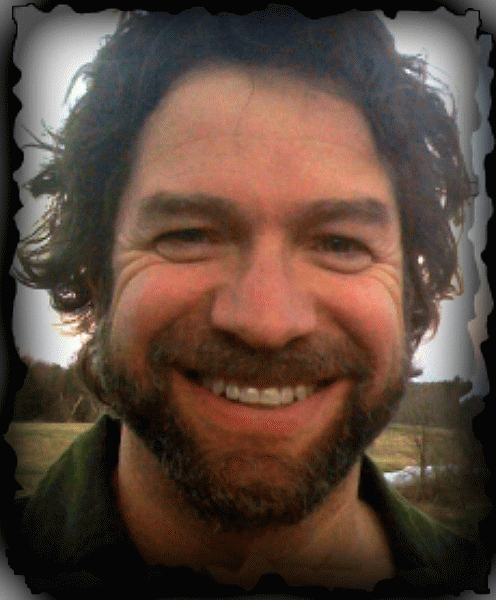 Todd Glacy
(
Image
by
Todd Clacy
)
Details
DMCA
Todd Glacy shared some important insights (insounds?) with us about sound as a spiritual path on a recent episode of Envision This. I decided to share some personal experience for this article, because Todd Glacy's work spoke to how I questioned the world and western culture. I was honored to have my wife interview him. Unfortunately, my Crohn's Disease was acting up and I sat the show out. I experience that as a deep loss.

As a teenager of the early 70's, I used to walk the forests of Patapsco State Park located right outside of Baltimore, Maryland. Many times, I would hear a "low level hum" throughout the land that fascinated and soothed me.
Two decades later I had dreams that led me to researching spiritual teachings (primarily of the East since I was very angry with Christianity). I then realized this "hum" mimicked the Hindu chant, "Om." I also read Lex Hixon's story about the Hindu Ramakrishna who stated, "OM is a subtle humming sound audible at the core of awareness."
"Is this what I was hearing?" I wondered as a devout atheist at the time.
Aside from the teachings of "OM", the forest taught me that what I saw in the world was the result of my state of mind. I realized that a crow gazing down upon me and "cawing" was just as anchored in her way of seeing the world as I was. We were different and lived in different worlds due to how our senses operated in relationship to Nature. Yet, we were one in our differentiation. Both of us were engaged in a celebration of life. Indeed, both of us breathe out carbon dioxide, which the trees breathe in while the trees breath out oxygen, which we breathe in.
That's called teamwork! E Pluribus Unim (in the many one). The actions of the government do not speak to what their mouth states for the ethos they practice is Divide-and-Conquer not Unite-and-Prosper.
A couple of years after that experience, I attended college at the University of Maryland Baltimore County. I had a hard time adjusting to the standardized, reductionistic and mechanical teachings of the psychology professors whose job it was to seek the ultimate control of behavior. This control was not only about the control of people, but the conditioning of mice, pigeons and people to do as the therapist wanted.
If I didn't want to fit the conditioned mold, then why should rats and pigeons? Yet the pigeons pecked and I did my work both at the University of Maryland Baltimore County and Hollywood Pharmacy in Arbutus, Maryland.
In psychology, I fell in line in order to pick up the degree. Ok, so I pecked on the behavioristic belly button and reinforced his thesis. Yet, in the back of my pigeon brain I knew one day I was going to dump over the tables of the mechanized corporation that so loved behaviorism and the manipulation of mindsets for the sake of control and domination
Meditation was one of my routes out of the cultural cages I found myself in. Sacred music was able to lead me deep into meditation, deep into myself, deep into the divine within and around me. Bells should not just release us from one numbing class and start the next one. They rightfully reverberate with the freedom and joy of the air we share with all living beings.
Yes, psychology was about the control of behavior and not the quest for self-discovery. It was the latter that I wanted, not the former. Of course, I also wanted to learn more about girls. But, that's a different story.
Life was more than conditioning in my eyes. And I was not about to succumb to being ordered how to think and behave. I didn't care that my professors had a PhD after their name. After all, 20 years of college and you're supposed to get excited about pigeons hopping on one foot in order to get a little bit of food?
(Note: You can view every article as one long page if you sign up as an Advocate Member, or higher).