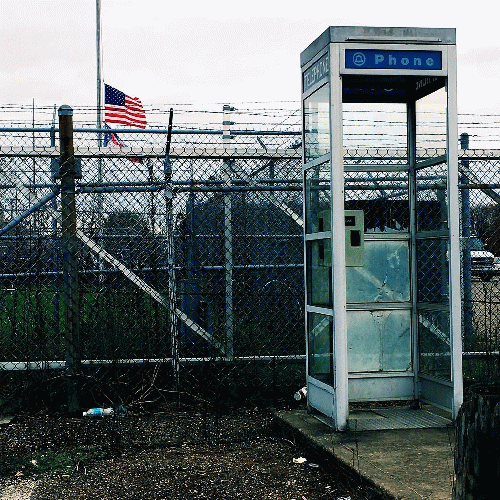 'Half mast flag, badass fence, an empty telephone booth.'
(
Image
by
blurryhazyindistinct
)
Details
DMCA
Sonnet: Rob Kall's Dead: Bottom's Up!
by John Kendall Hawkins
.

Rob Kall caught Covid and I hope he's dead
to the world, asleep, and gently snoozing
in a fine feathery oversized bed
with fantasy lives of his own choosing.
Why OpEd chose that obit pic worries
the wild spirit and dishevels the soul,
for it inspires half-mast tears, false horries.
Will death get him to his membership goal?
When I die Rob can kiss my SSA
benefits, a low-yielding RIB, but hey.
Talking Heads, psycho killer qu'est-ce que sais?
Rob knew that was America today.
I'm gonna miss Rob when he's really dead:
Let's hope he fully recovers instead.
---
horries, plural noun (South Africa): The horrors', delirium tremens