Reprinted from Campaign For America's Future
Social Security
(
Image
by
StockMonkeys.com
)
Details
DMCA
>
For The Huffington Post's 10th anniversary I was asked to predict what Social Security might look like 10 years from now. That future is filled with both possibility and shadowed by danger.
To understand exactly how rich those possibilities are, let's begin by looking back 10 years.
Dark Days
In 2005 President George W. Bush and his fellow Republicans were hard at work trying to privatize Social Security. Their proposal would have replaced much of this guaranteed-benefit program with a plan that would have invested its funds in privately managed accounts instead. That would have been a massive payday for Wall Street, but would have been catastrophic for the American people.
The Democrats successfully defeated the plan, and voters rewarded them with their trust. Polls showed that voters trusted Democrats with this popular program by a margin of more than 20 points in 2005. Older voters turn out in large numbers in off-year elections, and 2006 was no exception. The Democratic advantage on Social Security helped them recapture the House of Representatives that year.
By 2010 that margin was gone. President Obama, who had campaigned on a platform of protecting Social Security, had reversed course, appointing two anti-Social Security activists to co-chair a "deficit commission" which was also charged with addressing Social Security's finances. Predictably enough, the co-chairs proposed benefit cuts (which the President was later to include in an annual budget).
Polls in 2010 showed that the Democrats' massive advantage on Social Security had now evaporated, and the Republicans held a slight edge. The GOP ran on a phony and vague platform -- a "seniors' bill of rights." They recaptured the House that year.
Those were dark days for the hundreds of millions of Americans who either depend on Social Security today or expect to do so in the future. President Obama seemed determined to strike a "grand bargain" that included Social Security cuts. Even many of the Democrats' most liberal leaders verbally embraced the faulty economics and kamikaze politics of Social Security cuts. Decades of paid proselytizing by paid "entitlement" opponents had hardened into conventional wisdom in Washington, and no amount of common sense or polling data seemed capable of changing it.
A New Debate
What a difference a few short years have made. Today, many people in Washington understand that Americans' retirement security has been devastated by a radical wealth grab on behalf of the richest among us. For decades, gains in national wealth have gone primarily (or exclusively) to the wealthy.
For the rest of us, wages have stagnated and personal wealth has fallen. At the same time, employers have largely dismantled guaranteed-benefit pension plans, replacing them with savings programs that are incapable of meeting the retirement needs of the middle class.
Those facts are more widely understood now. And more of our nation's leaders realize that Social Security's benefits are, in fact, lean by the standards of comparable nations. Five years ago, simply protecting those benefits seemed like an uphill battle. Today there is a national movement to increase those benefits -- a move that is urgently needed -- and a number of leaders on Capitol Hill have proposed benefit increases.
In fact, 42 of the Senate's 44 Democrats recently voted for a bill that would have expanded Social Security's benefits.
Still in Danger
That doesn't mean the battle is over. No Republican has endorsed benefit expansion. In fact, the GOP leadership on the Hill spent the first day of this year's session ginning up an artificial crisis over SSI, Social Security's disability program, in order to set the stage for plan-wide benefit cuts.
(Note: You can view every article as one long page if you sign up as an Advocate Member, or higher).
Host of 'The Breakdown,' Writer, and Senior Fellow, Campaign for America's Future
The views expressed herein are the sole responsibility of the author and do not necessarily reflect those of this website or its editors.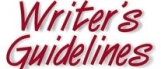 STAY IN THE KNOW
If you've enjoyed this, sign up for our daily or weekly newsletter to get lots of great progressive content.
To View Comments or Join the Conversation: