(Note: As I write this the RNC has announced that due to "Isaac," they are juggling and rescheduling many speeches and time-slots at their national convention in Tampa. At this point, no one knows for certain what's going to happen to the Ron Paul tribute . . .)
Talk about being caught between a rock and a hard place:
Romney, Ryan and the Republicans, who are doing everything in their power to convince Jewish voters that they -- unlike President Obama and the Democrats -- are the best friends Israel's got, have scheduled a video tribute to Ron Paul at the convention in Tampa. Ron Paul! The mind simply reels.
"Why on earth," anyone with even an ounce of political savvy might well ask, "Why would the Republicans stage a tribute to Ron Paul? Isn't he the most anti-Israel, anti-Semitic member of Congress? Isn't he the guy who opposes all aid to Israel; dismisses Iran's nuclear program; wants to tear down the Federal Reserve and return America to the gold standard; has a penchant for making homophobic and racist comments, and has, over the years, given countless shout-outs to anti-Semitic conspiracy theories?"
Yes, it's that Ron Paul. And the answer to the question of Why? is really quite simple: Romney's handlers have moved their man so far to the right that now they have no choice but to keep him there. As such, he has to do such seemingly distasteful, counter-intuitive things as appeasing Representative Paul's adoring supporters, thus highlighting his -- Romney's -- supposedly warm relationship with the Texas libertarian. Once again, it would seem that Mitt's advisers are secretly working for the reelection of Barack Obama. Either that or they are just dumber than a bag of hair . . .
And yet, to date there has been nary a peep about this obvious act of political charlatanism coming out of the Obama camp. If I were permitted my two cents, I would strongly urge the Obama campaign to shine a high-intensity spotlight on Romney's tribute to Ron Paul; to demand that the "real" Mitt Romney stand up and explain how he can claim to be stronger for Israel (and against Iran) and better for the economy when he is paying tribute to a man who has written such hateful tripe as:
I can hear the arguments of Romney/Paul supporters: "Hey, these statements are upwards of two decades old; they're ancient history and have nothing to do with the Ron Paul of 2012 . . . you're beating a dead horse. Besides, people do change!" By way of response, I would remind my Republican friends that in his final "expose'" the late cyber provocateur Andrew Breitbart released a 22-year old video of then Harvard Law Review president Barack Obama speaking at a peaceful racial equality rally led by the now deceased Professor Derrick Bell. The rally was in support of Professor Bell, who was angry over Harvard's failure to offer tenure to black professors. In the hands of Andrew Breitbart, the long-forgotten video offered positive proof that Barack Obama was, is, and always shall be an angry black man and, like his "mentor," a Communist (which, to the best of my knowledge Professor Bell never was.) In the case of Paul . . . well, folks can change. In the case of Obama . . . once a radical, always a radical.
Like many of Breitbart's "scoops," this one turned out to be a non-starter . . . at least for mature adults.
(Note: You can view every article as one long page if you sign up as an Advocate Member, or higher).
Kurt Stone is a rabbi, writer, lecturer, political activist, professor, actor, and medical ethicist. A true "Hollywood brat" (born and raised in the film industry), Kurt was educated at the University of California, the Eagleton Institute of (
more...
)
The views expressed herein are the sole responsibility of the author and do not necessarily reflect those of this website or its editors.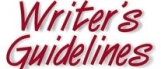 STAY IN THE KNOW
If you've enjoyed this, sign up for our daily or weekly newsletter to get lots of great progressive content.
To View Comments or Join the Conversation: