>
The theme for 2009 International Women's Day is 'Unite to End Violence against Women and Girls.' Across the globe, organizations publicize, protest, raise funds, and act to end violence against women. Currently,

884 events

have been planned in 58 countries.

Women's

Watch

reports:
"In 1975, during International Women's Year, the United Nations began celebrating 8 March as International Women's Day. Two years later, in December 1977, the General Assembly adopted a resolution proclaiming a United Nations Day for Women's Rights and International Peace to be observed on any day of the year by Member States, in accordance with their historical and national traditions."



Begun last year, the UN campaign to end violence against women and girls runs through 2015. Ban Ki-moon's

full statement

includes these remarks:
"We must stop the habitual and socially ingrained violence that mars lives, destroys health, perpetuates poverty and prevents us from achieving women's equality and empowerment.... In some countries, as many as one in three women will be beaten, coerced into sex or otherwise abused in her lifetime. Women and girls are also systematically and deliberately subject to rape and sexual violence in war."



Organizations across the globe will address these issues this month. An

international colloquium

coinciding with International Women's Day "will bring together 1,000 women participants and their champions: heads of state and government, public and private sectors, and community leaders. The conference, co-convened by President Ellen Johnson Sirleaf of Liberia and President Tarja Halonen of Finland, seeks to create an environment for women from around the world to discuss, learn, demonstrate, and act on the lessons learned from women in leadership, peace, and security."
The community of men contributing to the defense and celebration of women includes the White Ribbon Campaign and V-Day's V-Men, as well as Peter Gabriel in his 1990 joint release of

Shakin' the Tree

with Youssour Ndour:
Eve Ensler and V-Day.org have been working for ten years to stop systemic femicide. The V-Men column is a series of stories and writings on violence against women and girls from the perspective of fathers, brothers and sons. Meryl Ann Butler wrote about the Los Angeles tour stop of Turning Pain to Power. Including an interview with Eve Ensler, Marianne Schnall also covers the tour. My own video report of the Atlanta tour stop has now been posted.
White Ribbon

is holding an international symposium on "Engaging Boys and Men in Achieving Gender Equality" in Rio de Janeiro, Brazil March 30th thru April 3rd.

Based in Canada, the group

boasts

at least 47 nations involved.
In India, where women are beaten for dressing outside the prescribed norms of various religious sects, a group began the

Pink Chaddi

Campaign

(pink panties). A protest will be held in Bangladesh on March 7th and 8th.

"To counter the thuggery, Bangalore-based Alternative Law Forum (ALF) has launched a satirical campaign titled "A Consortium of Pubgoing Loose and Forward Women,"

reports Osocio

.
Events range from informal brunches to regionally or nationally organized campaigns. To find events in your area,

click here

. To send a Women's Day greeting card,

click here

.
In 2004, Rady Ananda joined the growing community of citizen journalists. Initially focused on elections, she investigated the 2004 Ohio election, organizing, training and leading several forays into counties to photograph the 2004 ballots. She officially served at three recounts, including the 2004 recount. She also organized and led the team that audited Franklin County Ohio's 2006 election, proving the number of voter signatures did not match official results. Her work appears in three books.
Her blogs also address religious, gender, sexual and racial equality, as well as environmental issues; and are sprinkled with book and film reviews on various topics. She spent most of her working life as a researcher or investigator for private lawyers, and five years as an editor.
She graduated from The Ohio State University's School of Agriculture in December 2003 with a B.S. in Natural Resources.
All material offered here is the property of Rady Ananda, copyright 2006, 2007, 2008, 2009. Permission is granted to repost, with proper attribution including the original link.
"In a time of universal deceit, telling the truth is a revolutionary act." Tell the truth anyway.
The views expressed herein are the sole responsibility of the author and do not necessarily reflect those of this website or its editors.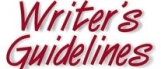 STAY IN THE KNOW
If you've enjoyed this, sign up for our daily or weekly newsletter to get lots of great progressive content.
To View Comments or Join the Conversation: