>
FREE SPEECH ZONES RETURN TO FLORIDA
Gov. Scott steals a page from the shrub and creates a FREE-SPEECH-ZONE (In Cape Coral) blocks away from where he appeared. (You'd be forgiven for thinking that Cape Coral was part of the United States of America) Governor "constitution free" Scott
came to tout his environmental record. The fact-free version of course.
NBC
Ft. Meyersl 2
State lawmakers agreed to spend hundreds of millions on the environment this year. But some argue it is not enough in light of an amendment voters passed to clean up Florida's waterways. When asked about that, the governor pointed fingers at the feds for not doing their share... ...Protestors were not allowed into the event until the governor finished his remarks
Do Anything! commit any violation of the CONSTITUTION - to protect his audience from any criticism....
Too bad he shows no such attentiveness for our environment! - His staff regularly sues to protect polluters rights.
BRAVO to those Brave Souls who thought that FREE SPEECH (1st Amendment Rights) still applied here in Scott's ALEC guided state - AKA Scotts Florida - I say Scott's Florida - because the evidence suggests its not your land or my land ...
Am I right? (Woody Guthrie not withstanding)
An activist since the Edmund Pettis Bridge March, and the Chicago Police Riot of 1968 when Pigasus was Nominated. Recently a founding member of Miami for Peace, Richard has produced and edited the (www.miamiforpeace.net) website which has carried (
more...
)
The views expressed herein are the sole responsibility of the author and do not necessarily reflect those of this website or its editors.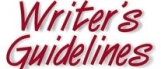 STAY IN THE KNOW
If you've enjoyed this, sign up for our daily or weekly newsletter to get lots of great progressive content.
To View Comments or Join the Conversation: