Earthworm Sanctuary

(

Image

by

pyorganics.com

)

Details DMCA

v>
"A farmer using synthetic chemicals is not a good farmer: indeed, he destroys and poisons his land's productivity and contaminates food forever". -- Eric V. Encina
Filipino farmers in Quezon Province, and all over the Philippine archipelago, and other farmers all over the world need to wake up now to sustainable farming methods!

The time is ripe for us to go back to natural agriculture or natural farming. Vermicast (worm manure) for example is a real scientific and a real-world solution, and a natural alternative to synthetic fertilizer. Vermicast is one of the best approaches to save farming in the Philippines and elsewhere. It is a concrete way to break free from the pestiferous addiction to artificial and chemical fertilizers.

In farming, the most important thing is the long-term health of the soil. If and when soil is naturally and carefully kept and maintained without contamination, then the diversity and quality of the yields or produce is safer for health, good for nutrition and good for the environment.

For example, the introduction of synthetic chemicals in the Philippines in the 1970's was pressured by powerful agro-chemical companies. The push for using synthetic chemicals was to increase output for exports and to meet the demands of the growing population. Now are experiencing the negative payback. Philippine farming is now at a deplorable level of horrendous environmental damage. The long-term damage includes soil erosion caused by chemical-reliant farming practices.

Organic farming methods for high value crops is dying in the Philippines. Tragically, it is now near impossible for short-term financial reasons to restore organic farming, especially for highly value crops for export. We need to think long-term and apply natural solutions.

Because of the influx, pressures and adroit operations of the massive chemically-based intensive farming methods in the last 60 years in the Philippines, the few remaining local, native and indigenous food plants, including wild yam, are now in the process of becoming man-made extinct. And there seems to be no preventive methods or efforts on the part of the Government or international agencies to save indigenous native food plants from extinction.

Coconut plant trees, which are common in the Philippines, has become hybridized and modified. Banana varieties are also being modified and hybridized. Are hybridized humans in our future too?

Once native seeds and indigenous native food plants have been altered, genetically modified, hybridized and bio-engineered, the original species will be gone forever. It is analogous to privatization and the selling-off of national assets.

Real development in farming should be done by the natural and moral ideals of ecological protection, conservation biodiversity and natural habitat for all humans, animals and other creatures. That is the only way to sustainable and economic security for present and future generations.

We are all stewards of all God's creation and we are morally responsible to care for our earth habitat just as we care for our souls. To quote The Most Rev. Bishop Sanchez Sorondo, the Chancellor of the Vatican's Pontifical Academy of Sciences:

"The challenge of climate change has become not only economic, political, or social. It is also an issue of morals, religion, values such as justice and social inclusion. The obligation of solidarity with future generations and the moral obligation to care for the Earth, namely creation which is our habitat."

I am a campaigner for organic farming and planning with my family to do our small, but significant part by way of the organic farming project here in the Philippines. By writing articles I hope to awaken the people to their spiritual callings of this day.
I am 45 year old Filipino guy, married, a freelance writer, a local newspaper columnist, author, an organic farming campaigner, a campaigner for life, family, justice and reforms, with love and compassion and justice for all humanity, working (more...)

The views expressed herein are the sole responsibility of the author and do not necessarily reflect those of this website or its editors.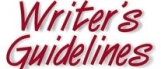 STAY IN THE KNOW
If you've enjoyed this, sign up for our daily or weekly newsletter to get lots of great progressive content.
To View Comments or Join the Conversation: