This article originally appeared in the November 2010 edition of the Casey Report.
As the Greater Depression continues along a parallel pathway with the Great Depression of the 1930s, Congress is about to commit the same blunder it made in 1930. The rocket scientists in the House of Representatives in September passed the Currency Reform for Fair Trade Act, which aims to crack down on Chinese currency manipulation by targeting imports from China and other countries with currencies that are perceived to be undervalued.
The vote was 348 to 79, with more than 100 Republicans voting in favor of the bill. It died in the Senate before the mid-term elections, but Representative Sander Levin, Representative Tim Ryan and Representative Tim Murphy are expected to reintroduce the bill when the House returns in February from a congressional district work break. Senators Shumer and Casey are also planning legislation to punish the Chinese for unfair trade practices.
The head rocket scientist, Nancy Pelosi, declared:
"For so many years, we have watched the China-U.S. trade deficit grow and grow and grow. Today, we are finally doing something about it by recognizing that China's manipulation of the currency represents a subsidy for Chinese exports coming to the United States and elsewhere. We owe that to American workers."
This legislation is part of the Democrats' "Make It in America" initiative that endeavors to increase domestic manufacturing and creating new American jobs. In classic congressional fashion, they are attempting to pass a bill that will make them look good in the eyes of their constituents, but will exacerbate already dangerous world trade imbalances.
You can count on Congress to pander to unions, protectionists, and America Firsters with hollow legislation, when 40 years of bad decisions, bad policies, and bad choices placed us in this situation. When you have made legislative choices that will require the U.S. government to borrow another $6 trillion in the next four years and you already owe someone $868 billion, it is not a good idea to punch them in the nose.
The U.S. is running an annual trade deficit exceeding $500 billion per year. It has not run an annual trade surplus since 1975. The trade deficit peaked at $769 billion in 2006, subtracting 5.7% from GDP. The enormous trade deficits are a result of government spending policies, Federal Reserve monetary policies, and corporate outsourcing that have gutted the industrial base of the U.S. These policies resulted in personal consumption expenditures surging from 62% of GDP in 1970, to 71% of GDP in 2009.
The trade deficits are not the fault of the countries selling goods to American consumers. Trade subtracted 3.5% from growth in April through June, the most since 1947, as imports surged at the fastest pace since 1984.
The trade deficit with China reached a record level in August of $28 billion, as imports skyrocketed. The U.S. is on track to exceed the 2008 record trade deficit with China of $268 billion. The facts that you don't hear from the protectionist crowd is that exports to China are on track to reach $84 billion in 2010, 20% higher than the previous peak in 2008. Exports to China have increased by 525% since 2000, while imports from China have increased by 340%. The storyline about China not allowing U.S. imports into their country is false. Putting tariffs or quotas on goods coming from China will not create jobs in America and will only deepen and lengthen the current depression, just as it did in the 1930s.
Protectionism During the Great Depression
The complete collapse of worldwide trade during the 1930s, with its root in trade protectionism, did not cause the Great Depression, but it certainly didn't help. In 1929, exports totaled $5.9 billion and accounted for 5.7% of GDP. By 1933, exports had plunged to $2.0 billion and accounted for only 3.5% of GDP. Imports plummeted by an equal amount. Global trade declined by 60% as tariffs were imposed and retaliation created a downward spiral. The U.S. provoked the trade war with the passage of the Smoot-Hawley Tariff Act.
Senators Reed Smoot and Willis C. Hawley sponsored the bill, and it was signed into law on June 17, 1930, by Herbert Hoover. It raised U.S. tariffs on over 20,000 imported goods to the highest levels since 1828. The new tariff imposed an effective tax rate of 60% on more than 3,200 products and materials imported into the United States, quadrupling previous tariff rates. According to the U.S. Statistical Abstract, the overall effective tariff rate was 13.5% in 1929 and 19.8% by 1933.
It seems politicians never change. During the 1928 presidential campaign, Herbert Hoover promised to help beleaguered farmers by increasing tariffs on agricultural products. After getting elected, Hoover asked Congress for an increase of tariff rates for agricultural goods and a decrease of rates for industrial goods. The Republican-dominated House and Senate did him one better and increased tariffs across the board.
In May 1930, a petition was signed by 1,028 economists asking President Hoover to veto the legislation. Henry Ford begged him to veto the legislation. Hoover opposed the bill and called it "vicious, extortionate, and obnoxious" because he felt it would undercut his pledge to international cooperation. Then he proved that he was a standard-issue weak-kneed politician by signing the bill. Hoover's initial instinct proved correct. The international community levied their own tariffs in retaliation after the bill became law. Canada, Britain, and other European countries immediately imposed their own tariffs. World trade came to a grinding halt.
(Note: You can view every article as one long page if you sign up as an Advocate Member, or higher).
James Quinn is a senior director of strategic planning for a major university. James has held financial positions with a retailer, homebuilder and university in his 22-year career. Those positions included treasurer, controller, and head of (
more...
)
The views expressed herein are the sole responsibility of the author and do not necessarily reflect those of this website or its editors.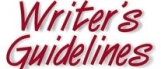 STAY IN THE KNOW
If you've enjoyed this, sign up for our daily or weekly newsletter to get lots of great progressive content.
To View Comments or Join the Conversation: