Susanne Posel

The US government has been scheming on how to provide for continuity of government for many decades now. According to Peter Santilli, an informant who is an ex-marine and worked on portions of the contingency plans known as Rex 84, civil unrest will come after a financial collapse.
The Readiness Exercise 1984, a.k.a. Rex 84, outlines continuity of government wherein the US Constitution is suspended, martial law is declared and the US military command take over state and local governments in order to ensure stabilization of our nation at any cost. Any American who is deemed a "national security threat" would be detained in an interment or FEMA camp.
The author of Rex 84 was Lieutenant Colonel Oliver North, National Security Council (NSC) White House aids and NSC liaison to FEMA.
Rex 84 is the plan; the triggers are a series of executive orders . It is the continuity of government under specific contingency strategies that are laid out in various operations guide manuals. Operation Garden Plot is a subprogram of Rex 84.
Twice before, Rex 84 was implemented -- during the LA riots and on 9/11. In these scenarios, only small portions of the entire set of documents were used. Within the series of contingency plans, implementation of them depends on the severity of the situation.
Some of the plans include internment camps where all or portions of the active or inactive military bases would be transformed into work camps where all considered to be dissonant would be held. The NORTHCOM army manuals clearly state that NATO forces will be used in every phase of the operation.
According to Santilli, procedures to move conventional, chemical and nuclear bombs across the nation without detection have been facilitated without notice by the US military.
Back in 1986, during his military service where he was involved with weapons transportation, Santilli describes how an unmarked refrigerated trailer driven by a civilian driver was used to transport chemical or conventional weapons to various strategic bases both above and underground.
Santilli was a specialist in aviation deployed weapons, which made him the perfect candidate to the assignment of weapons transportation.
The refrigerated truck, allocated by the administration department on base, was directed to the commissary, where the unsuspecting driver believed that he was transporting food. The weapon was placed at the head of the trailer, and covered up with either food stores (like cans of soup) or body bags. In the event that the truck is stopped en route, the weapon would be well hidden and go undetected by inspectors on the public highways.
A US Marine Corp bill of lading was the paperwork necessary to move the commercial refrigerated truck through weigh stations on public highways without any question. Santilli remembers that there was not one incident where he had to enact any security measures to ensure the delivery was made.
Santilli, who was assigned to ride in the cab of the truck with the driver, says that his orders were to make sure the truck arrived at its destination. He was informed by his superiors that if there were problems concerning potential civil unrest, he was to radio into his superiors for aid by either air or ground support.
(Note: You can view every article as one long page if you sign up as an Advocate Member, or higher).
Susanne Posel is Chief Editor/administrator for Occupy Corporatism. She also writes for Global Reasearch, Activist Post & has appeared on syndicated radio programs such as: BBC World & others.

The views expressed herein are the sole responsibility of the author and do not necessarily reflect those of this website or its editors.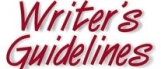 STAY IN THE KNOW
If you've enjoyed this, sign up for our daily or weekly newsletter to get lots of great progressive content.
To View Comments or Join the Conversation: