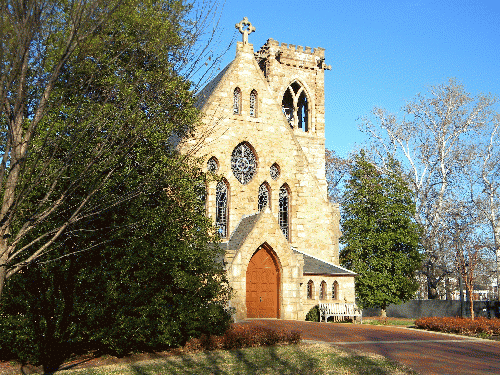 Seeking the Courage of Faith in Each Other

(

Image

by

Marcello Rollando

)

Details DMCA

The ancient histories of Easter and Passover are as true, moving and intertwined as our First Amendment is with Sister Jean, #MeToo and #NeverAgain.

Some celebrate with Sunrise Services and Easter Egg hunts; Some tune in to tune out with reruns of The Ten Commandments and Easter Parade. Some search the heavens for falling China junk, fearing self-inflicted Trade Wars. And some, because of their skin color, are still forced to run for their lives.

Don King is partially correct about one thing. People around the world may laugh at leaders shackled to The Street, claiming greatness while casting a giant shadow of Holocaust, unending wars, national opioid and gun violence addiction -- cuckolded by an unfaithful president, ignorant of international stewardship, achieving 42% poll numbers with Tweets that rally the under informed with alternative facts -- but 2018 Special Elections prove, we who vote, still are the power grid of, by and for the people.

Nonetheless, Blinding 24/7 marketing hides in plain sight, jealousy, violent anger and desperation consuming those who fear change:
Congress using Terri Schiavo as a Right to Life tool
Taliban shooting Malala
Dick Cheney, John Bolton
Appointed heads of Government Agencies euthanizing them
But in the wake of our 2018 Valentine's Day massacre, my mind relives my teenage questions, as inventive Baby Boomer creations bear witness to the next great political paradigm: Marjory Stoneman Douglas High Schoolers, 1960s students and Kent State survivors united in writing the next chapters of, FDR's New Deal, JFK's New Frontier and MLK's Mountain Top.
Long before Putin tipped our electoral scales, ignoring 2.9 million more voters, America's elections repeatedly proved Newton's third law: For every action, there is an equal and opposite reaction.
Why are We the People increasingly swinging our political pendulum further Right and Left, inciting extremes to ignore the core value of being centered, resulting in:
Unending wars
Poisonous Russian hack attacks
China's Xi Jinping for life
Disengaging education from human infrastructure - children
Some fear, if every one of every creed, color and heritage gets everything they want, there won't be enough. This tether hobbles American progress to Trickle Down nothing, love it or leave it and Too Big to Jail -- undermining Middle Class Blue and White-collar dreams -- making us more susceptible to the violence of U. S. Army's JROTC and NRA funded Civilian Marksmanship School Programs.
Being managed by Fox, MSNBC and Social Media, how do we recapture the flag of renewal, post 2016 elections?
Resist top-down manipulation crucifying thinking, to recast America as Hatfield--McCoy feud
Cease and Desist Congressionally Chartered Schools where children are trained to fire automatic weapons
Honor twenty-two female senators who've put their male counterparts on sexual harassment notice
value educators and education with dollars and cents
intimidate sexual harassment out of our culture
replace corrupted election computers with honest human calculators
Can't we agree, life, liberty and the pursuit of happiness grants all, freedom to use their talents to make a difference to both family and future?
Seeking resurrection of, a Republic, if we can keep it -- mingled with my 2003 questions for Mom, as she began her twelve-year journey through the maze of Alzheimer's -- Easter morning I poured coffee, loaded favorite DVD, acquiesced being body pillow for two dogs, and reminisced about music soothing the savage breast.
Then watching War Admiral, defeated by his owner's arrogance, I relived Mom's 2003 answer: indeed, Seabiscuit was the little horse for poor people.
Sustaining an American Dream that reflects our ever-evolving nation of hope, will sustain voting rights, affordable mental & physical healthcare, quality education and justice for all.
To be regenerated after emerging from our current swamp, we need embrace civil unity or risk America doomed to living tragically maimed.
It's our duty to exasperate powers preferring low voter turnout, spewing dishonesty that rots Easter Eggs, for wisdom schools, despite underfunded education and devalued teachers, Boycotting, marching and voting remain our best Kingly resistance -- because conservative financiers scripting the propaganda that people of color, LGBTQ and gun violence don't matter, will fail before the power of truth:
World peace is savior of America's soul
All vainglory is fleeting
An educated child shall lead them