Reprinted from Consortium News
Ukraine's Prime Minister Arseniy Yatsenyuk.
(
Image
by
(Photo credit: Ybilyk)
)
Details
DMCA
>
Even the neocon-oriented Wall Street Journal took note of the worsening corruption in a Jan. 1, 2016 article observing that "most Ukrainians say the revolution's promise to replace rule by thieves with the rule of law has fallen short and the government acknowledges that there is still much to be done."
Meanwhile, Ukraine's GDP has fallen in every quarter since the Feb. 22, 2014 putsch that overthrew elected President Viktor Yanukovych. Since then, the average Ukrainian also has faced economic "reforms" to slash pensions, energy subsidies and other social programs, as demanded by the International Monetary Fund. Actually, the numbers suggest something even worse. More and more Ukrainians rate corruption as a major problem facing the nation, including a majority of 53 percent last September, up from 48 percent last June and 28 percent in September 2014, according to polls by International Foundation for Electoral Systems.
In other words, the hard lives of most Ukrainians have gotten significantly harder while the elites continue to skim off whatever cream is left, including access to billions of dollars in the West's foreign assistance that is keeping the economy afloat.
Part of the problem appears to be that people supposedly responsible for the corruption fight are themselves dogged by allegations of corruption. The Journal cited Ukrainian lawmaker Volodymyr Parasyuk who claimed to be so outraged by graft that he expressed his fury "by kicking in the face an official he says owns luxury properties worth much more than a state salary could provide."
However, the Journal also noted that "parliament is the site of frequent mass brawls [and] it is hard to untangle all the overlapping corruption allegations and squabbling over who is to blame. Mr. Parasyuk himself was named this week as receiving money from an organized crime suspect, a claim he denies."
Then, there is the case of Finance Minister Natalie Jaresko, who is regarded by top American columnists as the face of Ukraine's reform. Indeed, a Wall Street Journal op-ed last month by Stephen Sestanovich, a senior fellow at the Council on Foreign Relations, hailed Jaresko as "a tough reformer" whose painful plans include imposing a 20 percent "flat tax" on Ukrainians (a favorite nostrum of the American Right which despises a progressive tax structure that charges the rich at a higher rate).
Sestanovich noted that hedge-fund billionaire George Soros, who has made a fortune by speculating in foreign currencies, has endorsed Jaresko's plan but that it is opposed by some key parliamentarians who favor a "populist" alternative that Sestanovich says "will cut rates, explode the deficit, and kiss IMF money good-bye."
Yet, Jaresko is hardly a paragon of reform. Prior to getting instant Ukrainian citizenship and becoming Finance Minister in December 2014, she was a former U.S. diplomat who had been entrusted to run a $150 million U.S.-taxpayer-funded program to help jump-start an investment economy in Ukraine and Moldova.
Jaresko's compensation was capped at $150,000 a year, a salary that many Americans would envy, but it was not enough for her. So, she engaged in a variety of maneuvers to evade the cap and enrich herself by claiming millions of dollars in bonuses and fees.
(
Image
by
News Global
)
Details
DMCA
Ultimately, Jaresko was collecting more than $2 million a year after she shifted management of the Western NIS Enterprise Fund (WNISEF) to her own private company, Horizon Capital, and arranged to get lucrative bonuses when selling off investments, even as the overall WNISEF fund was losing money, according to official records.
For instance, Jaresko collected $1.77 million in bonuses in 2013, according to WNISEF's latest available filing with the Internal Revenue Service. In her financial disclosure forms with the Ukrainian government, she reported earning $2.66 million in 2013 and $2.05 million in 2014, thus amassing a sizeable personal fortune while investing U.S. taxpayers' money supposedly to benefit the Ukrainian people.
It didn't matter that WNISEF continued to hemorrhage money, shrinking from its original $150 million to $89.8 million in the 2013 tax year, according to the IRS filing. WNISEF reported that the bonuses to Jaresko and other corporate officers were based on "successful" exits from some investments even if the overall fund was losing money. [See Consortiumnews.com's "How Ukraine's Finance Minister Got Rich."]
Though Jaresko's enrichment schemes are documented by IRS and other official filings, the mainstream U.S. media has turned a blind eye to this history, all the better to pretend that Ukraine's "reform" process is in good hands. (It also turns out that Jaresko did not comply with Ukrainian law that permits only single citizenship; she has kept her U.S. passport exploiting a loophole that gives her two years to show that she has renounced her U.S. citizenship.)
Propaganda over Reality
(Note: You can view every article as one long page if you sign up as an Advocate Member, or higher).
Robert Parry broke many of the Iran-Contra stories in the 1980s for the Associated Press and Newsweek. His latest book, Secrecy & Privilege: Rise of the Bush Dynasty from Watergate to Iraq, can be ordered at secrecyandprivilege.com. It's also available at
(more...)

The views expressed herein are the sole responsibility of the author and do not necessarily reflect those of this website or its editors.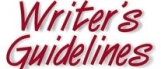 STAY IN THE KNOW
If you've enjoyed this, sign up for our daily or weekly newsletter to get lots of great progressive content.
To View Comments or Join the Conversation: