Reprinted from RT
>
Two award-winning journalists have shed light on the story of NSA whistleblower Edward Snowden's journey to Hong Kong and Moscow, when his revelations on US government surveillance shook the world, in a new documentary presented in Moscow by RT.
The documentary, made by German investigative journalist John Goetz and Danish documentary filmmaker Poul-Erik Heilbuth, tells Snowden's story from the moment he left the US for Hong Kong to his arrival to Terminal F at Moscow's Sheremetyevo Airport in 2013.
Snowden tells the story himself, along with WikiLeaks founder Julian Assange and Sarah Harrison of WikiLeaks Legal Defense, who helped Snowden to escape from Hong Kong.
One of the authors, John Goetz, told RT that he was interested in looking precisely at the period of what happened to Edward Snowden in Hong Kong and during his journey to Moscow.
"We learnt a lot about how the world works, how world politics work. For us it was very important to kind of remember what happened here -- that's why we did the documentary,"Goetz said.
The secrecy that surrounds Snowden resembles spy movies and has been depicted in the documentary.
"The question mark that hung over us more than anything else was the fact that we had no idea who the person was we were about to meet. How would we know that we were not talking to some agent or somebody else? So, the quite ingenious method that he [Snowden] invented was to hold this Rubik's cube and that was the first thing I looked for," said Glenn Greenwald, The Intercept journalist who worked with Snowden on the NSA documents trove.
With all the mystery surrounding Snowden, there were a lot of challenges while filming.
It was not only difficult to organize an interview with Snowden himself, so much needed for the film to get his first-hand experience of the developments.
"It was very difficult to get a coalition of broadcasters together to do it. It was an issue that people in Washington just don't want to talk about," recalls Goetz, and when the former NSA director Michael Hayden agreed to speak on camera, it was a big break because the former official was directly involved in the whole issue.
Hayden said that his deepest emotion regarding the Snowden issue was the "arrogance of an individual, who looked upon the activity of the National Security Agency and believed that it was his legal and ethical judgment that trumped the judgment of his co-workers, his leadership, the American president, the American Congress, and the American court system in order to create a moral rightfulness that he claims. That's pretty arrogant."
Michael Hayden claims that he was defending the American constitution and American values. Yet Edward Snowden argues he was doing the exactly the same thing.
"This is actually a very interesting conflict between Hayden and Snowden around the issue who is actually right on the question what needs to be defended," Goetz said.
Snowden is from a family with long military tradition. His father Lon served in the Coast Guard. At the time when Edward Snowden was facing the choice of his life, his father believed that his son's troubled state was due to some kind of problems between him and his long-standing partner, Lindsay Mills.
(Note: You can view every article as one long page if you sign up as an Advocate Member, or higher).
rt.com is Russian television, which actually does a great job reporting on US news too.
The views expressed herein are the sole responsibility of the author and do not necessarily reflect those of this website or its editors.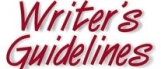 STAY IN THE KNOW
If you've enjoyed this, sign up for our daily or weekly newsletter to get lots of great progressive content.
To View Comments or Join the Conversation: