Our self proclaimed "expert" on the Great Depression, Ben Bernanke, seems to be feeling the pressure. His theories worked so well when he modeled them in his posh corner office at Princeton. He could saunter down the hallway and get his buddy Krugman to confirm his belief that the Federal Reserve was just too darn restrictive between 1929 and 1932, resulting in the first Great Depression. I wonder if there will be a future Federal Reserve Chairman, 80 years from now, studying how the worst Federal Reserve Chairman in history (not an easy feat) created the Greatest Depression that finally put an end to the Great American Military Empire. Bernanke spent half of his speech earlier this week trying to convince himself and the rest of the world that his extremist monetary policy of keeping interest rates at 0% for the last two years, printing money at an astounding rate, and purposely trying to devalue the US currency, had absolutely nothing to do with the surge in oil and food prices in the last year. Based on his scribbling since November of last year, it seems that Ben is trying to win his own Nobel Prize -- for fiction.
His argument was that simple supply and demand has accounted for all of the price increases that have spread revolution across the world. His argument centered around growth in emerging markets that have driven demand for oil and commodities higher, resulting in higher prices. As usual, a dollop of truth is overwhelmed by the Big Lie. Here is Bernanke's outlook for inflation:
"Let me turn to the outlook for inflation. As you all know, over the past year, prices for many commodities have risen sharply, resulting in significantly higher consumer prices for gasoline and other energy products and, to a somewhat lesser extent, for food. Overall inflation measures reflect these price increases: For example, over the six months through April, the price index for personal consumption expenditures has risen at an annual rate of about 3.5%, compared with an average of less than 1% over the preceding two years. Although the recent increase in inflation is a concern, the appropriate diagnosis and policy response depend on whether the rise in inflation is likely to persist. So far at least, there is not much evidence that inflation is becoming broad-based or ingrained in our economy; indeed, increases in the price of a single product--gasoline--account for the bulk of the recent increase in consumer price inflation. An important implication is that if the prices of energy and other commodities stabilize in ranges near current levels, as futures markets and many forecasters predict, the upward impetus to overall price inflation will wane and the recent increase in inflation will prove transitory."
So our Federal Reserve Chairman, with a supposedly Mensa level IQ, declares that prices have risen due to demand from emerging markets. He also declares that US economic growth will pick up in the 2nd half of this year. He then declares that inflation will only prove transitory as energy and food prices will stop rising. I know I'm not a Princeton economics professor, but if US demand increases due to a recovering economy, along with continued high demand in emerging markets, wouldn't the demand curve for oil and commodities move to the right, resulting in even higher prices?
Ben Bernanke wants it both ways. He is trapped in a web of his own making and he will lie, obfuscate, hold press conferences, write editorials, seek interviews on 60 Minutes, and sacrifice the US dollar in order to prove that his economic theories are sound. They are not sound. They are reckless, crazy, and will eventually destroy the US economic system. You cannot solve a crisis caused by excessive debt by creating twice as much debt. The man must be judged by his words, actions and results.
November 4, 2010
With the U.S. economy faltering last summer, Ben Bernanke decided to launch a desperate attempt to re-inflate the stock market bubble. The S&P 500 had peaked at 1,217 in April 2010 and had fallen 16% by July. This was unacceptable to Bernanke's chief clientele -- Wall Street and the richest 1% in the country. At Jackson Hole in August he gave a wink and nod to his peeps, letting them know he had their backs. It was safe to gamble again. He'd ante up the $600 billion needed to revive Wall Street. It worked wonders. By April 2011, the S&P 500 had risen to 1,361, a 33% increase. Mission accomplished on a Bush-like scale.
Past Federal Reserve Chairmen have kept silent about their thoughts and plans. Not Bernanke. He writes editorials, appears regularly on 60 Minutes, and now holds press conferences. Does it seem like he is trying too hard trying to convince the public that he has not lost control of the situation? QE2 was officially launched on November 4, 2010 with his Op-Ed in the Washington Post. He described the situation, what he was going to do, and what he was going to accomplish. Let's assess his success.
"The Federal Reserve's objectives -- its dual mandate, set by Congress -- are to promote a high level of employment and low, stable inflation. Unfortunately, the job market remains quite weak; the national unemployment rate is nearly 10 percent, a large number of people can find only part-time work, and a substantial fraction of the unemployed have been out of work six months or longer. The heavy costs of unemployment include intense strains on family finances, more foreclosures and the loss of job skills." - Ben Bernanke -- Washington Post Editorial -- November 4, 2010
Ben understands his dual mandate of high employment and low inflation, but he seems to have a little trouble accomplishing it. Things were so much easier at Princeton. Since August 2010 when Ben let Wall Street know he was coming to the rescue, the working age population has gone up by 991,000, while the number of employed Americans has risen by 401,000, and another 1,422,000 people decided to kick back and leave the workforce. That is only $1.5 million per job created. This should get him a spot in the Keynesian Hall of Shame.
The official unemployment rate is rising after Ben has spent $600 billion and stands at 9.1% today. A true measurement of unemployment as provided by John Williams reveals a true rate of 22%.
Any reasonable assessment of Ben's success regarding part one of his dual mandate, would conclude that he has failed miserably. He must have focused his attention on mandate number two -- low inflation. Bernanke likes to call inflation transitory. Inflationistas like Bernanke will always call inflation transitory. His latest proclamations reference year over year inflation of 3.5%. This is disingenuous as the true measurement should be since he implemented QE2. The official annualized inflation since December 2010 is 5.3%. The real inflation rate as calculated exactly as it was in 1980 now exceeds 10%.
Mr. Dual Mandate seems to have slipped up. As he stated in his editorial, he wanted to fend off that dreaded deflation:
(Note: You can view every article as one long page if you sign up as an Advocate Member, or higher).
James Quinn is a senior director of strategic planning for a major university. James has held financial positions with a retailer, homebuilder and university in his 22-year career. Those positions included treasurer, controller, and head of (
more...
)
The views expressed herein are the sole responsibility of the author and do not necessarily reflect those of this website or its editors.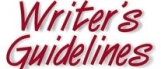 STAY IN THE KNOW
If you've enjoyed this, sign up for our daily or weekly newsletter to get lots of great progressive content.
To View Comments or Join the Conversation: