Greg Palast for Truthout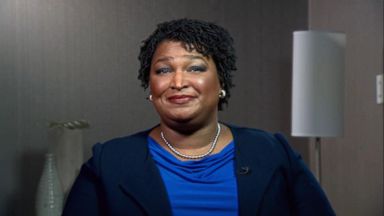 Stacey Abrams responds to hacking claims, Trump's attacks

(

Image

by

goodmorningamerica.com

)

Details DMCA

[Macon, Georgia.] On Sunday, I watched President Donald Trump warn a rally in Macon, Georgia, that Stacey Abrams, running to become the first Black female governor in US history, "is one of the most extreme far left politicians in the entire country," adding, "you know that! You put Stacey in there, you're going to have Georgia turn into Venezuela. I don't think the people of Georgia like that."

Trump's rant against Abrams has not driven away her many supporters. But voters like Atlanta filmmaker Rahiem Shabazz are being driven away from the ballot box. "I want to vote for Stacey Abrams." Shabazz told me, but, "I won't be able to vote in the November 6 election."

Shabazz' voter registration, his right to vote, has been cancelled by Georgia's Secretary of State, Brian Kemp.



Notably, Kemp, while running the election for the state of Georgia, is also running in the election for governor of Georgia -- against Democrat Stacey Abrams.

Rahiem is just one of more than 340,134 Georgians Kemp has purged from the voter rolls based on dead-wrong evidence they'd moved from the state or from their home county... It took a federal lawsuit -- which I filed jointly with voting rights advocate Helen Butler -- to force Kemp to divulge the names and addresses of those whose registration he cancelled in a single year, 2017.

And, while Kemp may believe that the tidal wave of purges may overcome a Democratic Blue Wave, there is another possibility: When a voter turning up to the polling station discovers his/her registration is missing or cancelled, the voter has the right, under federal law, to cast a "provisional" ballot.



However, the man who decides whether these "provisional" ballots will be counted is... Brian Kemp. But Kemp should stop grinning. "Federal judges may feel differently about Kemp's right not to count these provisional ballots," says Jeanne Mirer, lead attorney on the lawsuit filed against Kemp in October. If the court determines that Kemp misused his power as Georgia's "Purge'n General" it could order that those provisional votes be counted.

No Notice for Purged Voters
Rahiem Shabazz, like hundreds of thousands of others, had no idea he'd been flushed from the rolls, and assumed he was still registered. Kemp sent out no notice to voters after cancelling their registrations.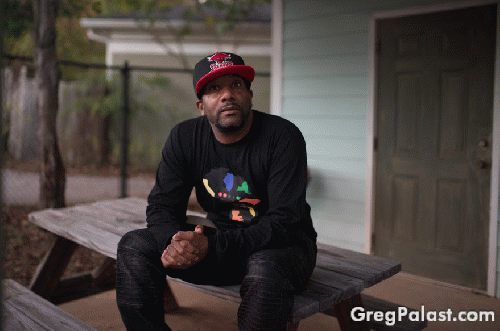 Rahiem Shabazz, wrongfully purged Georgia Voter
(
Image
by Photo by Zach D Roberts, Palast Investigative Fund)
Details
DMCA
Then Rahiem heard on the radio that the Palast Investigative Fund had posted every purged voter's name. "And lo and behold, my name is there and it's telling me that I have to re-register to vote!"

He did attempt to re-register for the election, but Kemp's office informed him it would take at least three weeks to verify his registration information. Conveniently for Kemp, that would be a week past Election Day.

Federal law permits Kemp to cancel the registrations of voters who move out of state or out of their home county. But Rahiem, like every one of 340,134 others, never moved from his home county, let alone the state.

"I never left the state of Georgia. I never left the county. My license has me in the same county. So all they had to do is look at my DMV records and they will see that I live in the same county."

Shabazz noted that the government has no trouble finding him to pay a parking ticket, or pay his taxes. But when purging voters, Kemp does not check his own state's DMV nor tax records nor even the post office to see if voters have moved.


(Note: You can view every article as one long page if you sign up as an Advocate Member, or higher).