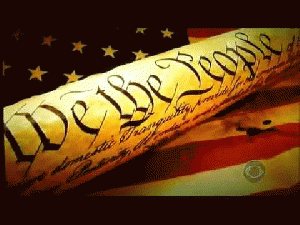 Plunder. In our post-Constitutional America, it is everywhere. According to the dictionary, plunder can be a noun or a verb:
Verb: to steal goods from (a place or person), typically using force and in a time of war or civil disorder.

Noun: the violent and dishonest acquisition of property.
In either case, it is a near-perfect word to describe what has been happening to our nation. Our environment has been plundered by deregulation and government policies that place a higher value on fossil fuels than human life.
Unions have been plundered by massive corporations. The middle class is similarly plundered by megabanks, shady mortgage brokers, unfair labor practices, lack of a livable minimum wage, and lack of reasonable medical benefits.
Our education system has been plundered by spending cuts and human service reductions that undermine our children's hopes and dreams, as well as by school systems that seek to teach mythology (creation) as science.
Our social safety net is under siege, from unemployment benefits to food assistance, medicare, medicaid, social security and everything in between.
And if we seek to rectify this damage by electing politicians that will actually represent our best interests in Washington DC? No luck there. Our right to free and fair elections has been plundered by Rovian attacks and Supreme Court decisions that render the current electoral process near-meaningless.
Meanwhile drone strike by Executive Order -- with questionable oversight from other agencies -- threaten our very lives. The US has become a consummate exporter of plunder as well, in Vietnam, Afghanistan, Iraq, and lesser-publicized entities around the planet.
Once known for innovation and creation, today America squanders its blood and treasure on destruction, both foreign and domestic. It may be an over-generalization to say that government spending flows toward fomenting death and destruction and away from social programs designed to build, repair, educate and heal.
The only facets of the Constitution that are being aggressively protected are those that ensure NRA members can tote huge assault weapons into fast food restaurants and ensure that corporations are people and money is speech.
How did this happen? And can it be reversed?