This piece was reprinted by OpEd News with permission or license. It may not be reproduced in any form without permission or license from the source.
Reprinted from www.mintpressnews.com by Media Lens
Wikipedia Logo 1.0
(
Image
by
(Not Known) Wikipedia (commons.wikimedia.org)
, Author: Author Not Given)
Details
Source
DMCA
In June, the BBC reported that someone operating under the name 'Philip Cross' had been extraordinarily active in editing Wikipedia, the free encyclopedia that anyone can edit:
Philip Cross" has made hundreds of thousands of edits to Wikipedia pages. But in the process he's angered anti-war activists and critics of British and Western foreign policy, who claim he's been biased against them.'
Political analyst and former UK British ambassador Craig Murray described the scale of Cross's activities:
Philip Cross" has not had one single day off from editing Wikipedia in almost five years. "He" has edited every single day from 29 August 2013 to 14 May 2018. Including five Christmas Days. That's 1,721 consecutive days of editing. 133,612 edits to Wikipedia have been made in the name of "Philip Cross" over 14 years. That's over 30 edits per day, seven days a week. And I do not use that figuratively: Wikipedia edits are timed, and if you plot them, the timecard for "Philip Cross's" Wikipedia activity is astonishing if it is one individual.'
So who is Philip Cross? The BBC commented:
BBC Trending has been able to establish that he lives in England, and that Philip Cross is not the name he normally goes by outside of Wikipedia.'
The excellent Five Filters website looked deeply into these issues and noted of the person writing as Cross:
After George Galloway, Media Lens is his second most edited article on the site. Cross is responsible for almost 80% of all content on the Media Lens entry.'
This is deeply flattering for a two-man organization run on donations facing some pretty heavyweight competition:
Cross calls his Wikipedia targets "goons". The list includes anti-war politician George Galloway, former MP Matthew Gordon-Banks, historian, human rights activist and former UK ambassador Craig Murray, investigative journalist Dr Nafeez Ahmed, Edinburgh University professor Tim Hayward, Sheffield University professor Piers Robinson, and media analysis group Media Lens.'
(Note: You can view every article as one long page if you sign up as an Advocate Member, or higher).
Independent watchdog journalism exposing the detrimental effects of imperialism, corporatocracy & the fading away of our civil liberties.

The views expressed herein are the sole responsibility of the author and do not necessarily reflect those of this website or its editors.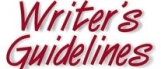 STAY IN THE KNOW
If you've enjoyed this, sign up for our daily or weekly newsletter to get lots of great progressive content.
To View Comments or Join the Conversation: