Does it seem like we've been here before?
A barrel of Brent Crude (the truest indicator of worldwide oil scarcity) sits at $118, up from $75 per barrel in July 2010 -- a 57% increase in eleven months. In the U.S., the average price of gasoline is $3.69 per gallon this week, up 37% in the last year and up 100% in the last 30 months.
The pundits and politicians are responding predictably. They blame the Libyan revolution, the dreaded speculators and that old fallback -- Big Oil. When the Middle East turmoil began in earnest in January, gas prices had already risen 15% in three months, spurred by increased worldwide demand and by Ben Bernanke's printing press. Congressmen have reacted in their usual kneejerk politically motivated fashion by demanding that supplies be released from the Strategic Oil Reserve.
Congress has a little trouble with the concept of "strategic." They also have difficulty dealing with a reality that has been staring them in the face for decades. Politicians will always disregard prudent, long-term planning for vote-generating talk and gestures.
The Long Term
Peak oil has been a mathematically predictable occurrence since American geophysicist M. King Hubbert figured out the process in 1956. His model predicted that oil production in the United States would peak in 1970. He wasn't far off. In 1971, when the U.S. was producing 88% of its oil needs, domestic production approached 10 million barrels per day and has been in decline ever since.
(Source: http://www.eia.doe.gov/energy_in_brief/images/charts/
Consumption_production_import_trends-large.gif)
The Department of Energy was established in 1977 with a mandate to lessen our dependence on foreign oil. At the time, the U.S. was importing 6.5 million barrels per day. In 1985 the country was still able to produce enough to cover 75% of its needs. Today, 34 years later, the U.S. imports 10 million barrels per day, almost half of what it uses.
President Obama's 2011 Budget proposal included priorities for the DOE:
Positions the United States to be the global leader in the new energy economy by developing new ways to produce and use clean and renewable energy.
Expands the use of clean, renewable energy sources such as solar, wind and geothermal while supporting the Administration's goal to develop a smart, strong and secure electricity grid.
Promotes innovation in the renewable energy sectors through the use of expanded loan guarantee authority.
That's what goes on in talk space.
Back on planet Earth, not a single U.S. oil refinery or nuclear power plant has been built since 1977. Decades of inaction and denial have left our energy infrastructure obsolescent and decaying. Pipelines, tanks, drilling rigs, refineries and tankers have passed their original design lives. The oil industry is manned by an aging workforce of geologists, engineers and refinery hands. Many are nearing retirement, and there are few skilled personnel to replace them.
Denial of peak oil becomes more dangerous by the day. The Obama administration prattles about clean energy, solar, wind and ethanol, when petroleum powers 96% of the transportation sector and 44% of the industrial sector. Coal provides 51% of the country's electricity, and nuclear accounts for another 21%. Renewable energy contributes only 6.7% of the country's energy needs, mostly from hydroelectric facilities.
Ethanol works nicely as a slogan but poorly as a solution. The ethanol boondoggle diverts 40% of the U.S. corn crop to fuel production. The real cost to produce a gallon of ethanol (tariffs, lost energy, higher food costs) exceeds $7 and has contributed to the price of corn rising 112% in the last year. The 107 million tons of grain that went to U.S. ethanol distilleries in 2009 would have been enough to feed 330 million people for one year.
(Source: http://perotcharts.com/category/challenges/energy/)
The most worrisome aspect of peak oil is that our government leaders have known of it and have chosen to do nothing. The Department of Energy requested a report from widely respected energy expert Robert Hirsch in 2005. The report clearly laid out the dire situation:
(Note: You can view every article as one long page if you sign up as an Advocate Member, or higher).
James Quinn is a senior director of strategic planning for a major university. James has held financial positions with a retailer, homebuilder and university in his 22-year career. Those positions included treasurer, controller, and head of (
more...
)
The views expressed herein are the sole responsibility of the author and do not necessarily reflect those of this website or its editors.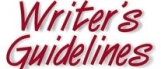 STAY IN THE KNOW
If you've enjoyed this, sign up for our daily or weekly newsletter to get lots of great progressive content.
To View Comments or Join the Conversation: