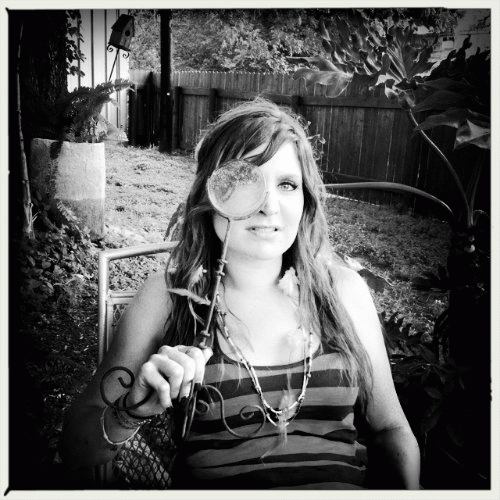 Margaret Tully In Johnson City, Texas

(

Image

by

Kevin Tully

)

Details DMCA

/>Margaret Tully In Johnson City, Texas by Kevin Tully


Dear Mrs. Stein,

I am a supporter and an admirer of yours. However, I sincerely believe that you should discontinue your run for President and encourage your followers to put their votes and their energies behind President Barack Obama. The possible alternative to the reelection of President Obama is chilling and unacceptable.

Mitt Romney has been and is an enabler of everything we as a country abhor. I don't need polls to tell me that the majority of Americans, Republicans and Democrats, are good people. I worked as a bartender during this campaign cycle and as such dealt with the public on a pretty intimate basis. I served racists, bigots, misogynists and homophobes, most my neighbors and friends. Are they truly racists, bigots, misogynists and homophobes -- no. They are, mostly, good, scared, unenlightened, propagandized folks. They are all Republicans.

Mitt Romney represents something new in contemporary politics. He is a win-at-all-cost ideologue with no ideas. He is nothing more than a panderer and his pandering has been incredibly destructive to the social fabric of this country. The comparisons of the Republicans rhetorical tactics to the Nazi propaganda machine have been overblown and improperly used contextually -- however as a bartender, I can tell you without a doubt, there are real similarities. Having to endure a fresh faced volunteer firefighter, seated next to his beautiful newlywed, sincerely expressing racist opinions of the current President, in apocalyptic terms, calmly and articulately, is frightening. This kid is not a "racist" he is a victim. He is a victim of the grotesque lack of goodness and integrity inherent in current Republican ideology and politics. Mitt Romney is a man without a soul. He has allowed his followers and keepers to reinforce and enable people like this young man; putting their souls and this country in jeopardy. Mitt Romney is the leader and standard-bearer of his party. The responsibility and culpability for this turning lies squarely with him. How can we, Americans, have as our President someone who stands so absolutely in stark contrast to what we claim to believe in as Americans?

Hurricane Sandy dramatically exposed the vulnerability of "American Man" to Climate change. It is real and the Republican Party has made it a joke and scarlet letter to hang on those that fear it. This is the party of Jesus yet they are deniers and swindlers of his father's creation. Can we, Americans and the planet, honestly risk a Romney Presidency? Can you?

Corporatocracy, oligarchy, kleptocracy, and plutocracy are labels being thrown about with ever increasing frequency. Are they applicable to the present condition of things -- yes. But how will you feel after November the 6 th and you're left only holding these words?

I implore you to give your backing to President Barack Obama. As a lowly bartender, If President Obama wins, I can guarantee you that you will have a stronger, louder voice than you ever thought possible.

Sincerely and with the greatest respect,

(Note: You can view every article as one long page if you sign up as an Advocate Member, or higher).