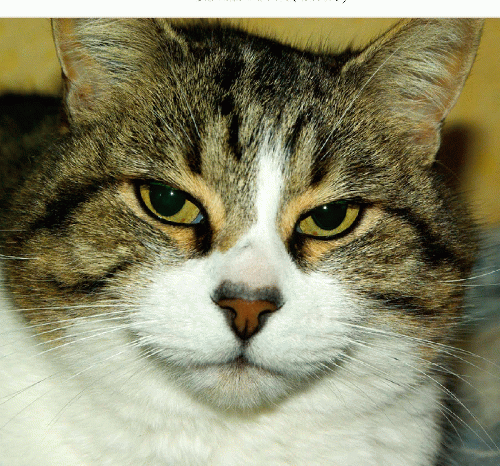 Yes Your Cat Can Get Covid-19
(
Image
by
Martha Rosenberg
)
Details
DMCA
All the talk about government shut downs and overreach, nursing home and prison outbreaks, vaccines, antibodies and laboratory leaks ignores the fundamental fact that Covid-19, also called SARS-CoV-2, derives from the virus created by eating civet cats. In 2004, China began drowning or electrocuting thousands of civet cats "seized from wildlife markets in Guangdong province"reported CBS News"to eliminate a possible source of the SARS virus."
According to 2019 research in the journal Viruses,
"SARS-CoV emerged in humans in 2002 and efficient human to human transmission resulted in a global SARS epidemic which lasted 8 months. Initial studies investigating animal sources of the virus from 'wet markets' in the Guangdong province of China suggested that Himalayan palm civets and raccoon dogs were the most likely hosts responsible for human transmission."
Like rhino horn and tiger bone, civets are thought by some in China to have medical value. The masked palm civet which hosts SARS (originally from bats) lives in trees and eats oranges, papayas and mangos. Civets weigh between five and 11 pounds, but can weigh up to about 25 pounds and have a long, cat-like body and tail.
They are kept live in cages at restaurants that serve them says NBC News, awaiting the customer's selection whereupon they are slaughtered on the spot.
While civets make money for their traffickers-- an average platter in Guangzhou costs $8-$10-- they are also hunted for their fur and caged for their musk used in making perfume. According to one account, to obtain the musk:
"Civet cats, who are rarely bred in captivity, are captured in the wild and held in tiny cages barely larger than their bodies, where they are kept without release in hot, smoke-filled sheds for up to 15 years. Every 10 days or so the musk is brutally extracted from the glands of the conscious civets. Many of the civets cease to eat after the first extraction is performed."
Since Covid has become politicized and is being used to attack lawmakers at the federal, state and local levels, awareness of its grisly animal origin has been lost. Covid-19, also called SARS-CoV-2, came from China's unhygienic and, to many, cruel live animals wet slaughter markets the pictures of which are stomach churning.
(Note: You can view every article as one long page if you sign up as an Advocate Member, or higher).