October Surprises
I used to collect reasons why Baby Bush told the public that we were in Iraq and could at least count them--more than twenty over the time he was in office. But long ago I lost count of the ways that Republicans steal our votes. Pretty soon they'll have a different method for each one of us.
The latest theft, of course, is exit polls. Some experts will say "Good riddance," but others will mourn the passing of an important gauge of what the people want, even though it is quickly laundered overnight to reflect the results handed in by electronic machinery, oh so reliable--for Republican purposes anyway.
Others will argue that such polling is a waste of time because the states chosen to live without it vote predictably, mostly red.
But the process can easily burgeon.
The real question is not how many votes we will lose--we are the majority even now, even with "the new Romney" six points ahead of No Drama. How can we be sure that the polls are reliable? Blind faith. But why do they contradict each other so often and why are they so manipulable that both sides can rely on them?
That question antagonizes statisticians, which I don't mean to do. Let me count the ways [I couldn't resist that pun].
The real question is not how the herm of our democracy is toppling. It is, instead, how we can divorce wealth from power, a marriage the wealthy tycoon William-Louis Dreyfuss bemoaned in an op ed this week after running a full-page ad in the New York Times and donating $1 million to the Democrats, which he urged colleagues to emulate (Obama's dreary indifference may become a blessing if it invites more money/power to the cause).
Throughout the ages this marriage has been stronger than any other love story.
We must get rid of not only money but wealth. No, I'm not a Communist. Mighty kings bartered and traded luxuries before the abstraction of bullion kicked in.
We're battling the harshest battle of them all--ourselves.
This is the ultimate problem I find in my newly published book Grassroots, Geeks, Pros, and Pols (CICJ Press). So we need to evolve to a higher level to accomplish this divorce once and for all.
And yet, I am in distinguished company (see GGPP, p. 19 et passim) when I assert that the solution is the involvement of people at every step of the election process. We may be the Enemy, but we are somehow also the Solution.
There are good rich people, like Mr. Dreyfuss, as well as bad poor people.
If we don't evolve, then our value system must.
My solutions are all impossible. But so is the assumption that our democracy is crumbling.
(Note: You can view every article as one long page if you sign up as an Advocate Member, or higher).
Marta Steele is an author/editor/blogger who has been writing for Opednews.com since 2006. She is also author of the 2012 book "Grassroots, Geeks, Pros, and Pols: The Election Integrity Movement's Nonstop Battle to Win Back the People's Vote, (more...)

The views expressed herein are the sole responsibility of the author and do not necessarily reflect those of this website or its editors.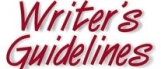 STAY IN THE KNOW
If you've enjoyed this, sign up for our daily or weekly newsletter to get lots of great progressive content.
To View Comments or Join the Conversation: