Reprinted from Antiwar
The War Party is a veritable propaganda machine, churning out product 24/7. Armed with nearly unlimited resources, both from government(s) and the private sector, they carpet-bomb the public with an endless stream of lies in order to soften them up when it's time to roll. In the past, their job has been relatively easy: simply order up a few atrocity stories -- Germans bayoneting babies, Iraqis dumping over babies in incubators -- and we've got ourselves another glorious war. These days, however, over a decade of constant warfare -- and a long string of War Party fabrications -- has left the public leery.
And that's cause for optimism. People are waking up. The War Party's propaganda machine has to work overtime in order to overcome rising skepticism, and it shows signs of overheating -- and, in some instances, even breaking down.
One encouraging sign is that the Ukrainian neo-Nazis have lost their US government funding ...
In a blow to the "let's arm Ukraine" movement that seemed to be picking up steam in Congress, a resolution introduced by Rep. John Conyers (D-Michigan) and Rep. Ted Yoho (R-Florida) banning aid to Ukraine's Azov Battalion, and forbidding shipments of MANPAD anti-aircraft missiles to the region, passed the House unanimously.
This is significant because, up until this point, there has been no recognition in Washington that the supposedly "pro-democracy" regime in Kiev contains a dangerously influential neo-Nazi element.
As I reported early on, Ukraine's ultra-nationalists -- who openly utilize wartime Nazi symbols and regalia, and valorize Stepan Bandera, the anti-Soviet guerrilla leader who collaborated with the Third Reich -- were the muscle behind the movement that pushed democratically elected President Viktor Yanukovich out of power. With the rebellion in the east, the paramilitary militias of the far right have been officially incorporated into the Ukrainian army: Dmytro Yorash, the leader of Right Sector and a member of parliament, is an aide to Viktor Muzhenko, the supreme commander of the Ukrainian military, and Right Sector -- an openly neo-Nazi organization -- has been officially integrated into the armed forces.
(Note: You can view every article as one long page if you sign up as an Advocate Member, or higher).
Justin Raimondo is the editorial director of Antiwar.com. He is the author of An Enemy of the State: The Life of Murray N. Rothbard (Prometheus Books, 2000), Reclaiming the American Right: The Lost Legacy of the Conservative Movement (ISI, (more...)

The views expressed herein are the sole responsibility of the author and do not necessarily reflect those of this website or its editors.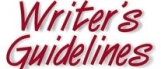 STAY IN THE KNOW
If you've enjoyed this, sign up for our daily or weekly newsletter to get lots of great progressive content.
To View Comments or Join the Conversation: