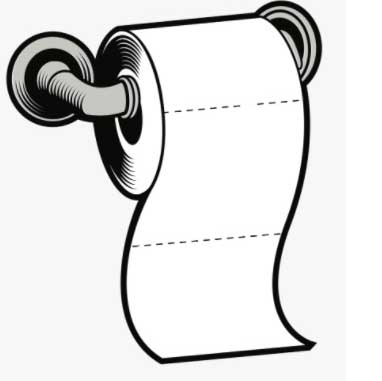 Personal care corporations are cleaning up during Covid pun intended

(

Image

by

Martha Rosenberg

)

Details DMCA

Eighteen years ago this month, the U.S. launched its "shock and awe" bombing of Baghdad that killed 7,186 Iraqi civilians in its incipience. As Americans hungered for news of the war without wifi or fast internet they turned to print for information--and what did they find? Johnson & Johnson was such a dominant advertiser, some said the war in Iraq was actually "brought to you by Stayfree Mini Pads."

Flash forward 18 years and news of the Covid pandemic is also largely funded by a consumer products giant: Procter & Gamble who makes Charmin toilet paper and Bounty paper towels.

Even if your grandmother or aunt succumbed to Covid you can still sing and dance to a shameless Procter & Gamble jingle that promises you a clean "shiny hiney" when you use Charmin.* Even seasoned radio DJs say the mainstreaming of scat humor is offensive. (*"At Charmin, We heard you shouldn't talk about going to the bathroom in public, so we decided to sing about it." Awwwww)

And there's more. Your kids may have been school-less for a year but if they are dancing at a party* and God forbid Spill Their Drink--the horror!!!--they can reach for the "quicker picker upper," says another Procter & Gamble musical ad, this one for Bounty paper towels. (*unlikely during Covid)

P&G's bet on pop music to sell upscale paper products to first world consumers has paid off for the consumer products giant. According to Forbes, P&G's stock soon could rise almost 20% "driven by expectations of strong demand and strong Q2 2021 results despite the pandemic."

Environment Be Damned

Is P&G's pandemic-timed paper product bonanza at least environmentally responsible? Not according to activists. In October 2019, demonstrators amassed outside P&G's local headquarters for its annual shareholders meeting because of Procter & Gamble "continued refusal to incorporate recycled fiber into its Charmin toilet paper" and forest destruction said Jen Mendoza, a forest campaigner at Stand.earth. "It's time for the maker of America's No. 1 toilet paper to stop flushing our forests down the toilet." P&G destroys the boreal forest in Canada say activists; the company's products "kill caribou" say their signs.

Environment Maine echoes the charges:

(Note: You can view every article as one long page if you sign up as an Advocate Member, or higher).