This piece was reprinted by OpEd News with permission or license. It may not be reproduced in any form without permission or license from the source.
JFK Was More Inclined toward Regime Change than Earlier Believed
Newly Released JFK Tape and President's Intelligence Checklists Fill in Gaps in Record
South Vietnamese Leader's Notes Published for First Time, Written Hours Before Assassination
President John F. Kennedy was more disposed to support the removal of South Vietnamese President Ngo Dinh Diem in late 1963 than previously appeared to be the case, according to a recently released White House tape and transcript. The ouster of Diem in a military coup that would have major implications for American policy and growing involvement in the country happened 57 years ago today. Even now the views of Kennedy and some of his top aides about the advisability of a coup specifically have been shrouded by an incomplete documentary record that has led scholars to focus more on the attitudes of subordinates. Today, the National Security Archive is posting for the first time materials from U.S. and Vietnamese archives that open the window into this pivotal event a little bit wider.
Kennedy's views on removing Diem become more explicit in a tape recording of his meeting with newly-appointed Ambassador to Saigon Henry Cabot Lodge, Jr., in mid-August 1963, just before Lodge set out for Saigon. Other records published today, including NSC notes of White House meetings and CIA field reports from South Vietnam, allow for a broader look at the coup period and the roles of on-the-ground officials such as the CIA's Lucien Conein and Ambassador Frederick Nolting. Some of these materials first appeared in earlier National Security Archive E-books and are added here to provide the larger context of events.
Today's posting also features a dramatic handwritten proclamation on November 1, 1963, from the doomed Diem demanding that the South Vietnamese Army follow his orders. But within hours he would be deposed and 24 hours later summarily executed by the military. Author Luke A. Nichter found the document in the Vietnamese archives. He co-authored today's posting with Archive Fellow John Prados.
Next Page 1 | 2 | 3 | 4 | 5 | 6 | 7 | 8 | 9 | 10 | 11 | 12 | 13 | 14 | 15 | 16 | 17 | 18 | 19 | 20 | 21 | 22
(Note: You can view every article as one long page if you sign up as an Advocate Member, or higher).
The views expressed herein are the sole responsibility of the author and do not necessarily reflect those of this website or its editors.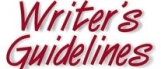 STAY IN THE KNOW
If you've enjoyed this, sign up for our daily or weekly newsletter to get lots of great progressive content.
To View Comments or Join the Conversation: