(Article changed on April 21, 2013 at 10:47)
My Mentor Died

.autumn leaves through glass. by Marta Steele

My mentor died last month. I'd never let him be the kind of guy I went to often to ventilate or guide my undergraduate studies.
My mentor died last month. To me he was a god with skinny hairless arms beneath his wide suit jacket and so-sharp sensitivity he seemed always ill, like Fellini's god so ailing.
My mentor died last month. He drank way too much. When talking to me he never stammered but relaxed and crooned and I felt like a healer, my love for him so deep it throbbed in the air between us.
My mentor lived eighty years that amazed all who knew him. A genius in the purest sense but so tender, so caring, he followed me as I fled him, not knowing what a mentor was. I was at the same time so flattered.
Our brief intereactions were so magic.
He drew me out of such a low abyss I was dying and so enflamed me with passion for antiquity's languages I returned to him five years later as a master while he held back tears.
"I went into classics because it was more practical [than Indo-European], I told him." He chuckled.
But for me it was a slow path into the present from a past I had to swim through slowly and put on until my first book turned inside-out the present.
He turned me into Nietzsche's child, needing the past before the present, the present only after a deeply intuited antiquity.
Did he know I wrote a book? Would he have liked it and been proud? At a level between us it was for him, a present of the present, paling beside what he gave me--my own spirit, a light within that I was special that has kept me alive when it hasn't done far more.
My mentor died last month. He came back to me as a youth last week to tell me.
(Note: You can view every article as one long page if you sign up as an Advocate Member, or higher).
Marta Steele is an author/editor/blogger who has been writing for Opednews.com since 2006. She is also author of the 2012 book "Grassroots, Geeks, Pros, and Pols: The Election Integrity Movement's Nonstop Battle to Win Back the People's Vote, (more...)

The views expressed herein are the sole responsibility of the author and do not necessarily reflect those of this website or its editors.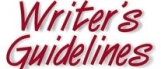 STAY IN THE KNOW
If you've enjoyed this, sign up for our daily or weekly newsletter to get lots of great progressive content.
To View Comments or Join the Conversation: