9/11 Museum World Trade Center Evidence: No Plane Hit Pentagon?
By William Boardman -- Reader Supported News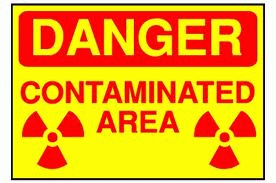 UNIVERSAL WARNING SIGN
(
Image
by
islandvisuals.com
)
Details
DMCA
"Absence of evidence is not evidence of absence"
Astronomer Carl Sagan was fond of saying this when talking about the possibility of intelligent life existing elsewhere in the universe. Former Defense Secretary Donald Rumsfeld also used the expression in his own portrayal of intelligent life on this planet, in reference to his inability to find Saddam Hussein's WMDs (weapons of mass destruction) that didn't exist.
It's a basically useful mindset that has both useful and useless applications, as in Rumsfeld's using it to mean, apparently, something like: "we don't need no stinking evidence, we know his WMDs used to exist, we believe they still exist, and that's good enough -- trust us."
"Absence of evidence is not evidence of absence" applies as well to the events of September 11, 2001, and it's still not clear which usage applies best to which argument from any perspective. The assumption here is that, at a minimum, the official 9/11 story is false in some of its essentials. The official 9/11 story has too many elements to assume they're all false, or even that they're mostly false. On the contrary, whether one assumes official honesty or an official cover-up, the motive is the same: to get as much right as possible and/or necessary. The best lies are embedded in truth.
The 9/11 Museum is full of contradictions, acknowledged and ignored
The National September 11 Memorial Museum (cost $700 million) opened ceremonially in New York City on May 15, 2014. The Museum (operating budget $60 million a year) opened publicly six days later (admission $24). The openings were characterized by both reverence (President Obama called the museum a "sacred place of healing and hope") and controversy (over the gift shop, and especially its Darkness Hoodie ($39) and its United-States-shaped cheese platter with hearts marking 9/11 death sites (price unavailable), as well as serious censorship (no charge) and the CEO's salary ($378,000)).
(Note: You can view every article as one long page if you sign up as an Advocate Member, or higher).