(Article changed on April 8, 2013 at 10:45)
(Article changed on April 8, 2013 at 01:06)
John McTiernan, director of Die Hard, Predator, The Hunt for Red October and other films, surrendered to federal prison. His wife, Gail, breaks the silence they've maintained for years after the Government multiplied his charges for challenging the prosecutor's actions.
(Article changed on April 5, 2013 at 04:42)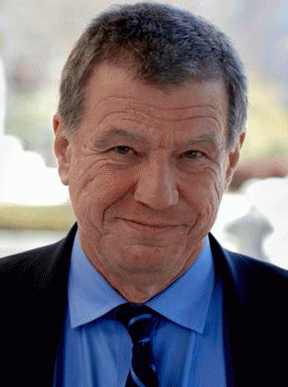 John McTiernan
(
Image
by
'Free John McTiernan' Facebook page
)
Details
DMCA


April 3, 2013
(updated 4/7/2013 in response to questions)

My husband was forced to give up his seven year fight to keep his freedom today.
Throughout the whole seven year nightmare John kept his faith -- I think really his father's faith -- in the system. He believed that if he, with all of his advantages, couldn't fight the government"then who possibly could"and what kind of country was that? He thought of it as almost a duty to his children. He kept plugging forward, naively shelling out a fortune for lawyers, confident that eventually their prosecutorial overreach would be heard before an unbiased judge and set things right.
The Federal Government has now imprisoned a man, with no prior criminal record, for saying a single false word on the phone (the answer of "yep") to a stranger's voice he could not have possibly known or verified was law enforcement. Given the years of calls from fans or journalists, sometimes parading as a form of law enforcement, the responses to the caller that evening at dinner were a courteous gesture. He decided during the Schwarzenegger campaign to respond to those calls rather than having "No Comment" following the statement, "When the director was asked about girls in Arnold's trailer on the set...he replied "No comment. Given that was inaccurate, and had witnessed nothing improper, John decided to talk to people who called to avoid any misunderstanding.
The phone call that evening dealt exclusively with John's knowledge of his former divorce attorney Dennis Wasser's involvement with Anthony Pellicano. The only questions asked by the man involved Wasser's knowledge of wiretapping. He explained nothing illegal was proposed by Wasser. The agent made the statement, "And that's the only time you hired Pellicano, right?" to which John responded, "Yep, and I have to get back to my kids," and the call ended.
Not giving the call another thought, John was shocked when two weeks later that phone call resulted in the threat of a federal felony charge. Everyone presumes the FBI comes to your door, black suits, badges showing. The FBI Manual certainly states the credentials must be shown so the person knows to whom they are speaking. How does that happen with a phone call? During the subsequent proffer day, the Government was clearly agitated with John's lack of knowledge concerning Wasser's activity. AUSA Dan Saunders then prosecuted John under a Section 1001 False Statement felony with a potential five year prison sentence for his telephone response "yep" as he had actually hired Pellicano twice.
He pled guilty upon advice of counsel and later withdrew the guilty plea when he realized he had a defense to the false statement charge. The Court denied his request to withdraw his guilty plea yet he Ninth Circuit Court of Appeals agreed with McTiernan. After the win, the Government quadrupled the charges and took away his chance for a fair trial. He filed a conditional guilty plea and then appealed again to the Ninth but a panel of a different political ilk sided with the Government. (Both panels consisted of a combination of each party.) His request to be heard by the United States Supreme Court was denied.
He's since filed a habeas motion as it has been discovered that the alleged wiretap of Charles Roven (co-producer of Rollerball) never occurred, that Atlas (a Roven company) was a client of Pellicano, and that Pellicano former employees have never seen the alleged summaries of wiretapped calls. Simple phone messages were paraded as a synopses of calls. In addition, the hard drive given to defense attorneys that was to prove where evidence against John originated was in such a condition that the defense expert witness concluded "recovery and verification of any content would be impossible."
The "summary of wiretapped calls" evidence against McTiernan has never to this day been delivered to our defense lawyers . The pending habeas petition could have been decided before he ever set foot near a federal prison as his sentence is undoubtedly questioned by the newly discovered information. The Government has stalled his case with years of delays in filings, and filed their reply to the habeas just two days ago -- a month late. That month was crucial to him and would have given time for his lawyers to file a response. Last week we learned that the perjury indictment was created out of thin air. He was sentenced for a crime that isn't a crime. There is no basis for a charge. More legal issues must be remedied. Now with John in custody, the delays as a tactical strategy are sure to continue.
This quest for justice is not yet over for me.
(Note: You can view every article as one long page if you sign up as an Advocate Member, or higher).