Reprinted from The Nation
Live long and prosper Leonard Nimoy (Spock)
(
Image
by
Colby Stopa
)
Details
DMCA
>
The tributes to Leonard Nimoy that have filled newspaper front pages and television broadcasts since his death Friday have begun to reveal a measure of the man's remarkable reach, which extended far beyond his development of perhaps the most enduring and beloved character in modern science fiction.
He was a dedicated artist who acted on stage and screen, directed plays and films, wrote poetry and earned praise for his photography; a generous donor to the arts and many causes; a proud Screen Actors Guild-American Federation of Television and Radio Artists (SAG-AFTRA) member; and an early champion of diversity and pay equity -- as was revealed in recent reports on how Mr. Spock advocated for equal pay for Lt. Uhura (actress Nichelle Nichols).
So perhaps it will not come as a surprise that, at the height of his initial fame, Nimoy was an ardent McGovern man.
George McGovern's anti-war candidacy for the presidency in 1972 attracted a good deal of celebrity support. But few Hollywood figures worked as hard as Nimoy to advance the cause of the Democratic presidential contender.
Beginning in January of 1972, when he trekked to New Hampshire on behalf of what was then considered to be McGovern's uphill battle for the nomination, Nimoy traveled to 35 states on the South Dakota senator's behalf. Grainy photos and news reports from more than four decades ago tell the story of a young Nimoy campaigning in the southwest with Latinos, in urban centers with African Americans, in rural Oregon and even in Alaska.
Click Here to Read Whole Article
Copyright 2014 thenation.com -- distributed by Agence Global
John Nichols, a pioneering political blogger, has written the Online Beat since 1999. His posts have been circulated internationally, quoted in numerous books and mentioned in debates on the floor of Congress.

Nichols writes about (more...)

The views expressed herein are the sole responsibility of the author and do not necessarily reflect those of this website or its editors.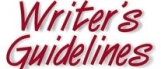 STAY IN THE KNOW
If you've enjoyed this, sign up for our daily or weekly newsletter to get lots of great progressive content.
To View Comments or Join the Conversation: