David Yarnold, President and CEO of the National Audubon Society notes on the Society's "Take Action" page that the Minnesota Vikings' new stadium could kill thousands of migratory birds unless the stadium's builders take immediate action to incorporate bird safe measures:

"At issue is the type of glass being used in the largely-glass exterior of the massive new stadium. Current plans call for a type of glass that birds are less likely to see, which will invite deadly collisions. The cost of using bird friendly glass is less than one tenth of one percent of the overall cost of the new billion dollar stadium. The site of the stadium is less than a mile from the Mississippi River, along which tens of millions of birds fly between their breeding and wintering grounds every year."

The planned building features nearly 200,000 square feet of glass (equivalent to four football fields of glass walls) but the Vikings and the Minnesota Sports Facilities Authority (MSFA) rejected calls to use safer types of glass.
According to scientists from the U.S. Fish and Wildlife Service and the Smithsonian Institution, up to 988 million birds are killed annually in the United States by collisions with buildings, especially glass windows.

Yarnold invites participation at the Audubon Society's "Take Action" page, where you can use their suggested letter, or write one of your own. Here's mine:



Subject: A stitch in time saves nine!

Dear Minnesota Vikings and Minnesota Sports Facilities Authority:



Please choose glass for your new stadium that is safer for the birds!

Not only is it ethical, and nicer to birds, but it will be very practical for you, too. Do you really want to be harassed over every bird that dies because it collided with the stadium? Because you will be. People will say you were warned, and that you didn't care.

And changing the glass then will be a lot more expensive!




The Audubon Society's "Take Action" page is here.

David Yarnold became Audubon's 10th president in September 2010. The Audubon Society has 463 local Chapters, 22 state offices and 44 Audubon Centers across the country, connecting nearly four million people.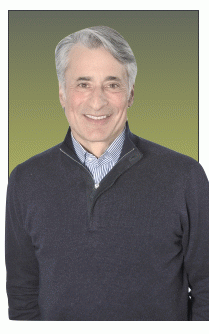 David Yarnold

(

Image

by

audubon.org

)

Details DMCA



The National Audubon Society saves birds and their habitats throughout the Americas using science, advocacy, education and on-the-ground conservation. Audubon's state programs, nature centers, chapters and partners have an unparalleled wingspan that reaches millions of people each year to inform, inspire and unite diverse communities in conservation action. Since 1905, Audubon's vision has been a world in which people and wildlife thrive. Audubon is a nonprofit conservation organization. Learn more at www.audubon.org and @audubonsociety.