Meet my best teachers. They are advocates of all cultures that learn, teach, model and show how to get more abundant supplies of food, energy, learning and health, along with cultures that cultivate access to opportunity to maximize potential for all groups and individuals.
Over the past 3 years, I have been learning from these community heroes that are modeling a new culture of solving age old problems with new tools.
These cultures all share one set of universal principals:
1. They are honest with a tendency toward one-set of rules and shared mutual understanding and goals.
2. They emphasize FIRST STEPS. This means they are ruthless in evaluating where they are and what they have before they make any plans.
3. They use an "Apollo 13" mentality of making the best use of what the group does have, rather than itemize what the group doesn't have only to get lost in fighting over why that is.
4. They have a clear imagination of exactly what the goal of their mission is.
5. They make decisions based on the clarity of that imagination not in response to available or lost objects.
6. They use mission based hierarchical structures to plan, brief and execute tasks. But the more power you wield in the hierarchy to more you are expected to serve the mission.
7. They use communal egalitarian structures for mission analysis and debriefing before and after each plan, brief and execution.
All of this is definitive to any true problem-solvers culture.
Failure to have a good first step can result in jumping out of a plane without a parachute, building a bridge without any nuts and bolts, or planning a political reform that treats symptoms, not roots. It is the most important step, before planning or execution can begin.
The people in these playbooks have been some of my best teachers the past 3 years and I believe their culture of thinking represents a clear success in achieving security, abundance and individual and collective freedom.
The best community heroes use a "mission" culture. This best defined in the Marine Corps, a surgical operating room, or while engineering a bridge, road or factory.
I believe that if we teach, model and show good first step practices -- which are being shown to us by our "Greatest Generation," returning war veterans, youth and countless civilians -- a true renaissance is closer than we realize.
I am thrilled to share this Community Hero Playbook with you featuring some of my most valuable teachers, and ask you to help me expand on them.
(Note: You can view every article as one long page if you sign up as an Advocate Member, or higher).
Dylan Ratigan is the host of MSNBCĂ '¬ " s The Dylan Ratigan Show, one of the highest-rated daytime shows on the network. This make-versus-take, analysis-driven daily broadcast fearlessly takes on the world of politics, money, and the unholy alliance between big business and government.
The former global managing editor for corporate finance at Bloomberg News, Ratigan has developed and launched more than half a dozen broadcast and new media properties. They (more...)

The views expressed herein are the sole responsibility of the author and do not necessarily reflect those of this website or its editors.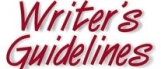 STAY IN THE KNOW
If you've enjoyed this, sign up for our daily or weekly newsletter to get lots of great progressive content.
To View Comments or Join the Conversation: