According to Ernest Hemingway, he and fellow writer F. Scott Fitzgerald were jointly responsible for the following quaint quip:
Fitzgerald: "The rich are different than you and me."
Hemingway: "Yes, they have more money."
Truth to tell, it probably never occurred. To give Hemingway his due without having to call him an out-and-out liar, he likely conflated a quote from Fitzgerald's short story The Rich Boy (1926) and then ascribed it to the two of them. (The original quote began: "Let me tell you about the very rich. They are
different from you and me. They possess and enjoy early, and it does something to them . . .") Well, regardless of the accuracy -- or lack thereof -- of Hemingway's recollection, Fitzgerald's quip is even truer today than it was 85 years ago: the very rich are decidedly different from you and me. As much as we may follow -- or know about -- the lifestyles of the rich and famous, how many of us can truly say we "hang" with billionaires? How many of us include in our circle people who own 6, 7 or 8 homes, a fleet of personal jets and have annual incomes reaching nine figures? Not too many, would be my guess. Heck, how many billionaires can
we even identify? For every well-known billionaire Warren Buffet, Bill Gates or Donald Trump, there are a hundred Christopher Flowers, Leslie Alexanders, Tamir Sapirs and Stewart Rahrs -- folks who keep their Dassault Falcon 7X (price-tag: $41 million) or Gulfstream G550 ($59.9 million) flying beneath -- or above -- the radar.
Yes indeed, the truly outrageously wealthy are different from you and me.
The same can be said for political Luddites and Dominionists: people like Governors Rick Perry, Rick Scott and Sarah Palin, Rep. Michelle Bachmann, and just about every Republican currently running for president . . . they are very different from you and me.

How so?
Well, how many of you, my dear readers, include among your friends, families and acquaintances, people who believe that Darwin and Spencer were fabulists at best -- tools of Beelzebub at worst -- and that the universe is no more than 6,000 years old? How many of us know folks who contends that Global Warming, far from being the result of humankind's disastrous carbon footprint, is, in "reality" the "Will of God?" Then too, by a show of hands, how many have shared a meal with someone who ascribes to the theory that the Civil War was a God-ordained conflict between the army of Christ (i.e. the slave-holding South) and the Godless North? Or that that Social Security, Medicare and Medicaid are resolutely unconstitutional? (It is interesting to note, by the way, that alone among the GOP presidential nominees former Utah Governor Jon Huntsman has no problem with science. He recently stated for the record that he has no problem with the theory of Evolution, and agrees with scientific findings that global warming is manmade. He is currently being raked over the coals for his "double heresy.")
The people who hold these positions are the ones being referred to as "Luddites" and "Dominionists" -- people who are as different from you and me as are the mega-rich.
First, let us define terms:
Luddites: The Luddites were an early 19th century British movement that expressed their total disdain for -- and fear of -- all things modern by going about destroying
textile machines. They saw these machines as the work of the Devil. After a two-year reign of terror and destruction (1811-1813), the British government held mass trials resulting in numerous death sentences and scores of "transportations" to penal colonies. Every since, the term luddite has been used to describe those opposed to the forces modernity and change. . .
(Note: You can view every article as one long page if you sign up as an Advocate Member, or higher).
Kurt Stone is a rabbi, writer, lecturer, political activist, professor, actor, and medical ethicist. A true "Hollywood brat" (born and raised in the film industry), Kurt was educated at the University of California, the Eagleton Institute of (
more...
)
The views expressed herein are the sole responsibility of the author and do not necessarily reflect those of this website or its editors.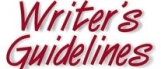 STAY IN THE KNOW
If you've enjoyed this, sign up for our daily or weekly newsletter to get lots of great progressive content.
To View Comments or Join the Conversation: