by http://www.treehugger.com



by Walter Brasch

Bullied, harassed, and lied to, District 1 of the Amalgamated Association of Easter Bunnies, AFB-CIO (American Federation of Bunnies--Cottontails International Organization) went on strike, forcing a halt to this year's Easter egg hunts.

At Bunny Headquarters, Solomon P. Bunny, union executive secretary, and a militant corps of Easter bunnies were preparing picket signs. I walked in, notepad in hand.

"Excuse me, Mr. Bunny, but why aren't your members delivering eggs this week?"

Bunny looked up from the papers on his desk, chomped harder on his cigar, looked at me, scowled, and answered harshly, "Don't you know!?"

"No, sir," I replied apologetically. "I always thought you were happy and content passing out your Easter eggs."

"We love it," growled Bunny, "but the reactionary governments of several states don't love us. They claim unionized bunnies are anti-American and a drain upon the limited budgets."

"Don't the people have a right to balance their budget without excessive union demands?" I asked.

"Listen, Ink Breath, if these bobbleheads didn't roll over and let the corporations rub their fat little behinds and expel corporate welfare, there would be enough money to deal with reasonable worker demands and the social services these granite brains are cutting."

"Even with these facts, I doubt you'd have much support," I said, noting that most taxpayers don't want to pay more taxes, and think union workers are greedy opportunists who deserve to be thrown on their tails, even if made of cotton.

"Listen, Lead-type-for-brains, collective bargaining is one of humanity's most fundamental rights. Says so in the Universal Declaration of Human Rights, approved by 48 countries in 1948." Bunny then went into one of his files, pulled out a sheaf of papers, and slammed it on the desk. "Read it!" he commanded. Not wanting to further upset a furious bunny, I skimmed the report that revealed about two-thirds of Americans support the rights of collective bargaining.

"What are your main grievances?" I asked.

"For one lousy week, we prepare and distribute colored eggs. That leaves 51 other weeks when all we're doing is multiplying. You can't make any money that way."

(Note: You can view every article as one long page if you sign up as an Advocate Member, or higher).

Walter Brasch is an award-winning journalist and professor of journalism emeritus. His current books are Before the First Snow: Stories from the Revolution , America's Unpatriotic Acts: The Federal Government's Violation of (more...)


The views expressed herein are the sole responsibility of the author and do not necessarily reflect those of this website or its editors.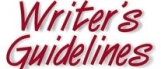 STAY IN THE KNOW
If you've enjoyed this, sign up for our daily or weekly newsletter to get lots of great progressive content.
To View Comments or Join the Conversation: