Source: Mike Malloy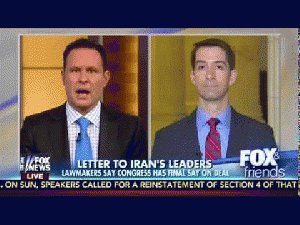 Welcome to the weekly news round up! We'll start with Paul Ryan, whose racism is finally catching up with him, as
HuffPo
reports:
"A town hall in southeast Wisconsin turned testy for Republican Rep. Paul Ryan on Wednesday when constituents confronted the House Budget Committee chairman over his recent comments on inner-city poverty, as well as his opposition to Obamacare.

"The more heated exchange occurred when Alfonso Gardner, a black man from Mount Pleasant, read aloud remarks Ryan made last week on the "culture problem" among inner-city men.

"'We have got this tailspin of culture, in our inner cities in particular, of men not working and just generations of men not even thinking about working or learning the value and the culture of work,' Ryan said in an interview with conservative radio host Bill Bennett. 'There is a real culture problem here that has to be dealt with.'

"Gardner told Ryan he didn't buy his explanation, according to a video posted Thursday by NBC News.

"The next day you said that statement was inarticulate. Well, I don't believe that. You said what you meant," Gardner told Ryan. "Bottom line is this: This statement was not true, that's a code word for black."

"'There are people in the inner-city who are white, Hispanic, who are Armenians, Danish -- all types,' he continued. 'And everybody works. You got here in a car or a truck or something. Somebody from the inner city helped make that.'

"Ryan nodded his head in agreement as Gardner spoke, at one point noting, 'That's right.'

"'This is not a race thing. It's just a poor thing. Poverty knows no racial boundaries,' Ryan responded. 'That's the issue I'm trying to get at, which is we have to rethink our war on poverty and our programs so that it always pays to work. Because we have these incentives to people not to work.'

"The audience applauded Ryan's response, after which the Wisconsin congressman told Gardner: 'I get it. You don't know me, so you don't know who I really am. Race has nothing to do with this.'

"Gardner continued to disagree. 'Now you're trying to go back and say you didn't mean this,' he said. 'Congressman Ryan, if you didn't mean this you wouldn't have said it. People don't say stuff that they don't mean.'"
Of course he meant it. Just like his proposed cuts to the school lunch program for poor kids. It's nice to be rich, isn't it, Paul?
And, how about that ongoing Malaysian plane mystery... It looks like the master manipulators at Fox "News" have figured out who to blame for the missing aircraft -- Yup, President Obama.
Newshounds reports:
"In case you were wondering how Fox News was going to use the missing Malaysian airplane mystery against President Obama, Fox's John Bolton shot what I believe was the first salvo of exploitation yesterday. According to Bolton, Obama should toss aside international protocol and muscle his way in, diplomatic relations be damned. Why the U.S. ought to do that was much less clear.
"[ Talking Head Jeanine] Pirro claimed she didn't want to get into 'the politics of what's going on in this country, with the president and how the world looks at us now.' But, she asked, 'As Americans go, travel more and more around the world, can they actually feel safe? ...Isn't this an example of America not getting involved unless we're invited?... No, there's not. And that's really why it requires leadership out of Washington. We're in the 10th day now of this, this mystery. No trace of the plane at all. And yet, at top levels of the U.S. government we've approached this in a very laid-back fashion."
It took the merry band of morons 10 full days to pin the blame on the President. They're off their game. ...