Back in the 1950s when he was Senate Majority Leader -- serving under a Republican president -- Lyndon Johnson used to get things done by employing an intimidating technique known as "The Johnson Treatment." "The Treatment" consisted of LBJ summoning a senator to his office just after lunch -- a lunch at which he had eaten a hamburger smeared with onions, consumed a scotch or two, and topped it off with several cigarettes. LBJ would then approach the arriving senator, get "up close and personal," and, while blowing a bit of rancid air his direction, "explain" why he was going to vote a particular way. 9 times out of 10, Johnson got what he wanted. Another variation of "The Treatment" involved LBJ summoning a member of the Democratic caucus over to him on the floor, and showing the senator the "final outcome" of a vote that was going to be taking place the next day. In essence, what the Majority Leader was doing was informing the member how he was going to vote.
Period.
Did Lyndon Johnson care what anyone thought about him or what names he was called? Apparently not; LBJ's skin seems to have been made of 15-gauge steel. More importantly, the man definitely knew where he stood, what he believed in, and was a master of elevating politics to the level of principle -- even when he was dead wrong. And as history records, as president, Lyndon Johnson was easily able to go beyond mere arm-twisting. When necessary, he got what he wanted through artifice and outright dishonesty; witness his lethal slight-of-hand in getting the U.S. Senate (98-2) and the House (416-0) to pass the infamous Gulf of Tonkin Resolution, thus handing him a blank check for Southeast Asia.
In comparison to our most recent presidents -- whose first instinct before embarking on a major project or issue is to check with their pollsters -- LBJ's "damn the torpedoes full steam ahead" style of leadership seems as incomprehensible as Chaucerian English ("A good wif was ther of besid Bathe/But she was somedel deef, and that was scathe" -- namely, "There was a housewife come from Bath, or near/Who - sad to say - was deaf in either ear").
Which brings us to President Barack Obama, who, like Chaucer's Wife of Bath has become "somedel deef" . . . or even worse, "blynd."

How so?
For nearly three years, Barack Obama's most ardent supporters have defended him against all comers, such as:
Those who accuse him of being a foreign born Muslim with an anti-American agenda;
Those who claim that he is the most dangerous left-wing Socialist ever to occupy the White House;
Those who charge him with being anti-business, anti-gun, and anti-family values, and

Those who rebuke him for being an anti-Semite who hates Israel, feels a close kinship with the Palestinians, and wants to destroy the Jewish State.
For nearly three years, we have defended President Obama; we have hoped and prayed that he would be a transformational leader. We managed to find progress in, applaud or rationalize:
A bailout of Wall Street and the banks that did not include a mandate that they become partners in improving the nation's economy for everyone -- and not just themselves;

The "Affordable Healthcare Act" -- which the GOP continues to derisively refer to as "socialized medicine" and "Obamacare" -- despite it not containing the public mandate he had spoken of time and again during the 2008 campaign;

An end to "Don't Ask Don't Tell," in the American military even while he is "evolving" on the issue of gay marriage.

The assassination of Osama bin Laden even though as of last month Guantanamo continues to hold more than 170 detainees.
Keeping the government up and running by agreeing to extend the Bush-era tax cuts for the very wealthy -- tax cuts which he had pledged to eliminate.

Continually seeking to find common ground with a Republican leadership that has stated for the record that their number one priority is making him a one-term president.
And now, President Obama is seeking to find a compromise -- some balance between spending cuts and revenue enhancements -- that will permit Congress to raise the federal debt ceiling. The Republican leadership has steadfastly refused to accept a single dime of increased revenue; they are more fearful of "Ayatollah" Grover Norquist and his "Americans for Tax Reform" than they are desirous of keeping the American economy up and running. Despite this -- and despite a long laundry list of issues on which the GOP has refused to budge even so much as a single centimeter -- the president is still seeking a compromise while urging both sides to "leave their ultimata outside the door."
Fat chance.
And now comes word that the president has suggested that entitlements like Social Security and Medicare need to be looked at as part of a compromise. From a Democratic point of view, this is rank heresy, for these are the two most lustrous jewels in the Democratic diadem. The president's initial proposal called for a mix of 85% spending cuts and a mere 15% in revenue enhancements. (This equation has a far higher percentage of spending cuts than found in the National Commission on Fiscal Responsibility and Reform -- "Simpson-Bowles" -- Report of December 2010.) And yet, despite calling for a mere 15% in increased revenues, the Republicans have dug in their heels and said NO NEW TAXES! As a result, it would appear that once again, President Obama is going seek to be the reasonable one in the room; the one who is going to do whatever is necessary to find common ground -- even if it means making society's most vulnerable pay for it.
How much longer can we, the president's progressive partisans, remain silent? How much more "reasonableness" can we abide before crying out g'nug shoyn! Gnug p'shoresdik! ("Enough already! Enough compromising!")? Its not that we're suddenly going to go turn our backs, go out and throw our support behind Romney, Pawlenty or Bachmann. Goodness knows, even though President Obama's "reasonableness" carries the hallmarks of one who is somdel deef and blynd, the alternative is far, far worse. If nothing else, there are going to be two seats opening up on the Supreme Court (Ginsberg and Bryer) in the year or two; it would be even more of a disaster were a Republican were to be responsible for filling one or both of those positions.
As much as we may have disagreed with and disparaged President Lyndon Johnson back in the 60s, ("Hey, Hey LBJ: How many kids did 'ya kill today?") we can perhaps appreciate his ability to get people to do what he wanted. Perhaps Barack Obama should take a page or two from the Johnson playbook. Admittedly, Johnson's was an era with a lot less hardcore partisanship than we face today. Nonetheless, sticking to one's guns, going over the heads of Congress directly to the public and not taking "no" for an answer can result in some pretty forward-looking achievements.
President Obama has already been called every name in the book, and been charged with just about every sin short of human sacrifice. From this point out, what should he care? As dear old Dad use to impart: "What's the worst they can say about you? That you're a pisher? Let 'em call you pisher . . . what do you care?"
Dear President Obama: you're never going to get the Republican vote. Many independents wouldn't cross the street for you. A lot of young folks are getting terminally turned off to politics. Please, please be aware that you're in danger of putting out the fire amongst your progressive base. You need us -- and we need you. Quite being so damned reasonable! Use a bit of the "Johnson treatment!"

Let 'em call you pisher . . .
(Note: You can view every article as one long page if you sign up as an Advocate Member, or higher).
Kurt Stone is a rabbi, writer, lecturer, political activist, professor, actor, and medical ethicist. A true "Hollywood brat" (born and raised in the film industry), Kurt was educated at the University of California, the Eagleton Institute of (
more...
)
The views expressed herein are the sole responsibility of the author and do not necessarily reflect those of this website or its editors.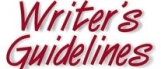 STAY IN THE KNOW
If you've enjoyed this, sign up for our daily or weekly newsletter to get lots of great progressive content.
To View Comments or Join the Conversation: