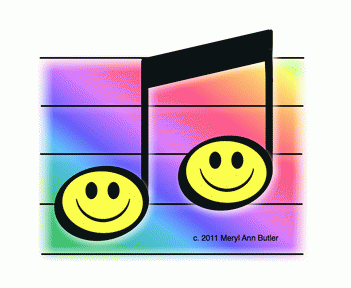 Positive Music Enhances Wellbeing
(
Image
by
Meryl Ann Butler
)
Details
DMCA
In addition to washing your hands, here's a way to wash away some of the stress involved in facing a pandemic: listen for free to fabulous posi music!
The Positive Music Association states that affirmative lyrics and music have a positive effect on the listener. The benefits of listening to positive music include physical and emotional healing, increased motivation, a sense of connection and unity among others and the natural world, facilitating the process of experiencing grief, sadness, anger or apathy, and an increased sense of well being and joy.
Scientific studies have shown that music can be an effective therapy for: reducing high blood pressure, boosting immunity, enhancing intelligence, and speeding post-stroke recovery. Music can help chronic headache and migraine sufferers reduce the intensity, frequency and duration of the pain, and it can even reduce the amount of morphine required after surgery.
Empower Music & Arts has created a special playlist of music for times like this, noting, "Think of it as your Posi Music Pandora station! You can listen for free and, links are provided so you may also purchase the songs if you'd like to add them to your own personal healing playlist."
"Science tells us that music itself has the power to heal what ails us. And music with positive, empowering messages goes even farther to help soothe savage beasts of fear and stress that seem inescapable at this time. Please share this playlist with your friends and on social media. We truly believe in the power of positive music to heal ourselves and the world. By joining our voices (but not our hands!) we can all make it through this challenging time together!"