Reprinted from Media Matters
>
After being courted by Republican Benghazi investigators for nearly three years, all the time benefiting from endless committee leaks on Capitol Hill, the Beltway press now faces the prospect of a messy break-up. With Benghazi Select Committee chairman Rep. Trey Gowdy (R-SC) under increasing outside fire from Democrats, who claim his inquiry has jumped several sets of rails, and under internal fire from a whistleblower who alleges the committee's investigative work is overwhelmingly partisan, the committee stands poised to lose its remaining credibility.
That flashpoint might come next week when Hillary Clinton returns to Capitol Hill more than 30 months after testifying about Benghazi -- in order to once again testify about Benghazi. Or more specifically, to testify about her private emails, which have become the all-consuming focus of Gowdy's inquisition.
By any commonsense standard Gowdy's inquiry has been a Congressional bust. ($4.6 million spent to hold just a handful of public hearings?) If that's effectively highlighted during Clinton's nationally televised testimony, and if Democrats continue to press forward with their procedural attempts to dismantle the costly committee, Gowdy's time in the spotlight might be quickly ending.
And that's where the messy break-up looms. The Benghazi committee has been very good to a Beltway press corps anxious to pursue storylines about Clinton's supposed incompetence and crooked ways. This year, the Benghazi committee has helped pundits produce months' worth of baseless speculation about looming email indictments and the potential for a Clinton campaign "collapse." The Benghazi committee has provided institutional cover for the press to game out wild, what-if scenarios in which Clinton inevitably plays the villain, or a bumbling bureaucrat in over her head.
In other words, Gowdy provided the contours for the media's beloved "scandal" narrative. And Gowdy's committee has been generous with leaks that always make Clinton and her team look bad, even when upon closer examination the leaks don't hold up to scrutiny.
So think of Trey Gowdy as this decade's Ken Starr. He's an obsessive Clinton chaser who teamed up with a grateful press corps to produced endless "scandal" coverage. But like Starr, the facts are finally running out on Gowdy.
Click Here to Read Whole Article
(Note: You can view every article as one long page if you sign up as an Advocate Member, or higher).
Eric Boehlert is the author of Lapdogs: How the Press Rolled Over for Bush (Free Press, 2006). He worked for five years as a senior writer for Salon.com, where he wrote extensively about media and politics. Prior to that, he worked as a (more...)

The views expressed herein are the sole responsibility of the author and do not necessarily reflect those of this website or its editors.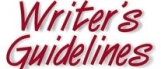 STAY IN THE KNOW
If you've enjoyed this, sign up for our daily or weekly newsletter to get lots of great progressive content.
To View Comments or Join the Conversation: