There are three main reasons to abstain on November 8th.
Firstly, neither of the main parties' candidates is fit to be president, as explained previously . Voting for Hillary Clinton is voting the disastrous policies of the last sixteen years. Voting for Donald Trump is voting for an ephemeral victory. He lashes at the system. But, no one man can win against a system. Lenin knew this better than anyone else. This is why he built a strong party. Trump is alone. He is a lonesome cowboy, the marshal in "High Noon". But, this is not Hollywood. This is Washington D.C., the world's center of raw power. Without an organization he doesn't have a chance to change the system.
Secondly, the United States is no longer a democracy. The United States is run by an oligarchy with total disregard for the will of the people. Witness the government's handling of the subprime crisis where so-called "to big to fail banks" were rescued by federal agencies while people were left holding the bag or the undeclared perpetual war fought on specious motives in spite of massive demonstrations against it in 2003. In the on-going presidential campaign, main stream media unashamedly takes position in favor of the Democratic candidate, demonizing her Republican opponent and totally ignoring the Green and Libertarian parties' candidates. The Democratic Party's "super-delegates" have no legitimacy. Blacks are discouraged to register in southern states. Some (all?) voting machines are rigged, leaving no paper trail. On a theoretical level, Caroll Quigley, Sheldon S. Wolin and Peter Dale Scott made abundantly clear who runs the country.
Thirdly, those advocating a vote for either Jill Stein or Gary Johnson should know that the arithmetic does not work. Jill is credited with 5 percent of the votes and Gary with 8 to 10. On a trend line starting in 1952 abstention should reach 50 percent in 2016 (the figure may be higher considering the Americans' discontent with the political elite). If instead of voting for either Jill Stein or Gary Johnson, they abstain, the percentage of abstention would reach or exceed 65 percent. Assuming a 60 percent abstention vote on November 8th, a presidential candidate securing 51 percent of the votes would be elected with only 20 percent of the voters approving his program. He would become president of the United States against the will of 80 percent of the people. Can one rule a country with 20 percent of the votes? An abstention vote is an extremely powerful statement -- a statement the system cannot ignore short of instituting an authoritarian regime. Jill Stein's and Gary Johnson's voters would send a stronger message by abstaining than by voting. The message would be unequivocally clear: the country is faced with a major political crisis. A Continental Congress, akin to the Philadelphia Congress of 1776, would be in order.
Abstention is the only rationale choice in a compromised political system. It is a soft yet effective form of civil disobedience.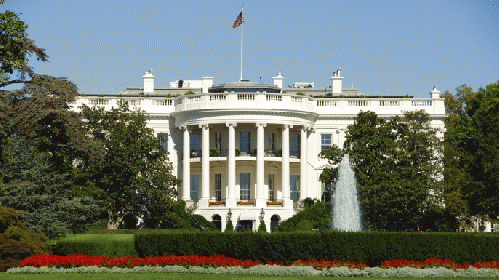 The White House
(
Image
by
The White House
)
Details
DMCA