The stability of the large world house which is ours will involve a revolution of values to accompany the scientific and freedom revolution engulfing the earth. We must rapidly begin the shift from a 'thing-oriented' society to a 'person-oriented' society.
Dr. Martin L. King, Jr., "Where Do We Go From Here?"
I'm not Tom Brokaw. I have the kind of cancer he has--but I'm not him. After I was diagnosed in 2016, my GP at the time, suggested I read Brokaw's book. Read his book, she said, and then chuckled. Maybe, she added, you could respond to the book, in print. You know, he's the privileged between the two of you, with the best of medical care this country has to offer.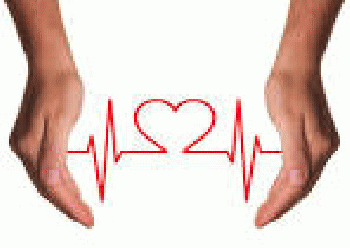 Free illustration: Heart Care, Medical, Care, Heart - Free Image ...960 ├-- 678 - 79k - jpg

(

Image

by

pixabay.com

)

Details DMCA

Near the end of his book, Brokaw acknowledges his privilege: Multiple Myeloma is more prevalent among African Americans. And, yes, he's aware he's white and a male. He has clout as a personality and that has benefited him with financial advantages not afforded many African Americans. As a media personality, he's sat at opposite Henry Kissenger at a table in a swanky restaurant--working, both men, for the common good, of course. He properly doesn't think much about quitting.

For as long as I can remember, it's been suggested to me that I just quit. You know, just give up, already! There are times when quitting is the best course of action for survival. But there are other times when it's akin to drinking the Kool Aid, as we used to say. Today, it's finding yourself fraying, trying to escape the "sunkin place."

My mother thought it best I should quit before anything even begins. After I spent more time in the hospital rather than the classroom my first go around in First Grade, she let it be known to the nuns and priests that the child, "born with a heart condition," could no longer engage in extracurricular activities. Period! I wouldn't expect cardiologists, in the 1950s, recommending much else to my mother in terms of care for me, a Black girl--except maybe drugs, beta blockers.

At the end my first semester away at college, my mother had a plan and she found a cardiology with a plan. He had a beta blocker that would decrease the frequency of a rapid, out-of-control, heart rate! And I could test this new drug out by quitting school, my mother suggested. What's a Catholic girl, the oldest girl, doing away from home anyway?

Recovering. Recovering.

Returning back home to attend college would be grudgingly acceptable.

But I didn't return home and, in the subsequent years on this drug, I complained. And complained. I had a plan, too. But unlike my mother, I didn't have an ally in the medical profession.

What can I do, I'm asking this cardiologist a few years later, about energy? I'm struggling to climb the stairs to catch the el train in order to get from one college campus to another to teach, to earn a living. I can't stand too long. The label on my beta blocker warns: fatigue and insomnia! I'm also trying to work on a master's degree. I'm trying to support residents in a public housing facility by teaching literacy"

Take speed!

He lives in a suburb of Chicago known for its residents' wealth. He's an office at a major hospital and a private practice downtown. All these years, (I'm now in my mid-thirties), he doesn't even notice that I always come into the examining room carry a book as well as a satchel of student papers and textbooks.

(Note: You can view every article as one long page if you sign up as an Advocate Member, or higher).