Reprinted from The Nation
Donald Trump and Ted Cruz
(
Image
by
Twitter User NoLongerADem
)
Details
DMCA
>
The horrific
terror attacks
in Brussels on Tuesday morning inspired expressions of sympathy, solidarity, and, from the two leading contenders for the Republican presidential nomination, painfully predictable scapegoating and torture talk.
Texas Senator
Ted Cruz
, the most steadily shameless of the contenders for the Republican nomination, moved immediately to his default positions: attacking President Obama and promoting himself. "Radical Islam is at war with us. For over seven years we have had a president who refuses to acknowledge this reality. And the truth is, we can never hope to defeat this evil so long as we refuse to even name it," the senator announced, as details were still being reported from the sites of the attacks on the airport in Brussels and a metro station near the headquarters of the European Union. "That ends on January 20, 2017, when I am sworn in as president. We will name our enemy -- radical Islamic terrorism. And we will defeat it."
Cruz, who is emerging as the favorite of establishment Republicans in their efforts to prevent Donald Trump from securing their party's nomination, had to repeat his talking points in a statement posted on Facebook. He then extended his extremism with a statement released by his campaign and his Senate office that declared: "We need to empower law enforcement to patrol and secure Muslim neighborhoods before they become radicalized."
Those words confirmed that Cruz is every bit as reactionary and irresponsible as Trump. Indeed, Senator Barbara Boxer, D-California, felt it was necessary to remind the Texan that: "You are running for President of the United States -- not some authoritarian police state."
Of course, the front-runner for the Republican nod did not suffer the indignity of having to craft reactionary statements for posting on social media. Enjoying his usual wall-to-wall television coverage, Trump just phoned in his xenophobia and hatemongering.
The billionaire renewed the crudest messages of a candidacy that has been built around the exploitation of anti-Muslim, anti-refugee, anti-immigrant bigotries. Even before many of the details of the attacks (which killed dozens and injured hundreds) were known, Trump was offering interviewers of messy mix of extreme responses, finger-pointing, and predictions of peril.
Copyright - 2015 thenation.com -- distributed by Agence Global
John Nichols, a pioneering political blogger, has written the Online Beat since 1999. His posts have been circulated internationally, quoted in numerous books and mentioned in debates on the floor of Congress.

Nichols writes about (more...)

The views expressed herein are the sole responsibility of the author and do not necessarily reflect those of this website or its editors.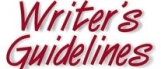 STAY IN THE KNOW
If you've enjoyed this, sign up for our daily or weekly newsletter to get lots of great progressive content.
To View Comments or Join the Conversation: