We have no need for the likes of Winston Smith in these difficult times. Words have lost their bones and no longer stand erect. Words have become soft and spongy, wobbly and gelatin like.
"Payrolls Rise, Jobless Rate Falls, Concerns Ease"
Aug 5, 2011 11:01 PM CT
Bloomberg- "American employers added more jobs than forecast in July and the unemployment rate fell for the first time in four months, easing concern the world's largest economy was sliding into a recession.
Payrolls rose by 117,000 workers after a 46,000 increase in June that was larger than earlier estimated, the Labor Department said yesterday in Washington."
Their words are true, but they are false, they are deceptive in their intent and foggy in their meaning. Their purpose is supposed to be to inform us and to transmit knowledge to us. I use the Bloomberg article only as an example because this website is geared towards investing and investors and towards those who work in the financial community. The same story was repeated throughout the media on Friday for the purpose of hiding the actuality and totality of what is going on in our economy.
"Payrolls rose by 117,000" True or false?
True- payrolls rose by 117,000 but that is the view as seen through the keyhole, the civilian non institutional population rose by 182,000 but the members of what your government calls the civilian labor force dropped by 193,000. Nearly 200,000 Americans dropped out of the labor market in the last thirty days. Lottery winners, independently wealthy or perhaps alien abductions are to blame? In June of this year the number of American citizens employed was 139,334,000 and for July that number is 139,296,000, a loss of 38,000 employed workers and yet the unemployment rate falls?
This is standard fare for the regulars readers of the Bureau Labor Statistics, in May the number of Americans employed was 139,779,000 now 445,000 less and yet the headline reads "Payrolls Rise, Jobless Rate Falls." The number of persons listed as employed has grown from twelve months past by a mere 305,000 while the number of Americans who have dropped from the workforce in the same calendar year is over 2,181,000! The unemployment rate has fallen from 9.5 percent in July 2010 to 9.1 percent on a net gain of 305,000 jobs and the strange and unexplained disappearance of over two million American workers.
Oh, but it gets curiouser and cruiouser from here on, a working population the size of Kansas disappears off the map while unemployment is claimed to be falling. The numbers of unemployed for five weeks or less fell by 387,000 dispersed among the rise of 116,000 unemployed for five to fourteen weeks and the rise of 129,000 unemployed for fifteen to twenty six weeks. But for those Americans unemployed for twenty seven weeks and over a decline in their numbers of 104,000. They have been pushed off the cliff into that purgatory of the uncounted, illusionary and the destroyers of good sound bites.
For those working part time their numbers fell in all categories by 487,000 except for those listed as "could only find part time work" which rose by 116,000. Conversely, the Bureau Labor Statistics report shows unemployment as down among all age groups, men, women, black, white, sixteen to sixty four and in all educational categories as well, from less than a high school education to bachelor's degree and above. A statistical anomaly which says that with only a net gain of 305,000 jobs and against two million disappearing workers unemployment is down in all age groups, race groups and genders. It is all beyond fantastic, we have reached this post racial, post gender, societal nirvana where all are lied to equally.
Among those counted as unemployed the largest percentage, 44.4 percent have been unemployed for over twenty seven weeks. For those who are working the number of hours worked and overtime worked has moved only microscopically in a year and that is the good news. Real wages are flat or falling, the average gross durable goods paycheck in May was $ 1,031.09 -- June $ 1,026.45 -- July $ 1,028.40. Now look at those working in retail, May $ 495.49 -- June $ 496.43 -- July $ 500.83.
The seasonally adjusted rate of inflation for all categories for the past six months is 4.1 percent. For motor fuel 55 percent and for home heating oil the inflation rate is 25.8 percent and winter is coming and Congress cut the home heating oil subsidy last year.
Between July 2010 and July 2011 the number of Americans earning a living as managers or professionals declined by 55,000. The number of Americans who earned a living in management, business and financial occupations declined by 8,000, in farming, fishing and forestry the numbers employed declined by 15,000. Only in the lower paying service sector jobs was there any real job growth.
The VIX volatility index rose 9.1 percent to 34.53 and the V2X which is an index for European stocks the number rose 13 percent for the eighth straight month to 39.25 percent. Daniel Hawkins founder of a London based brokerage firm said, "Risk is going crazy, blowing up completely, people are very scared of what's going on. Everyone is trying to buy protection in the options market. It feels like 2008." It feels like 2008, but why, when we added 117,000 jobs to the economy and the numbers for food stamp recipients went up in forty nine states.
You can feel it and almost taste the fear, even before the Standard & Poors down grade. The President used his Saturday radio address to discuss job growth which was kind of like the Captain of the Titanic giving a lecture on boater safety. "That's why I'm proposing a new Returning Heroes Tax Credit for companies that hire unemployed veterans." Well, maybe that will work this time, Obama's answer is always to ask corporate America to solve the problem.
(Note: You can view every article as one long page if you sign up as an Advocate Member, or higher).
I who am I? Born at the pinnacle of American prosperity to parents raised during the last great depression. I was the youngest child of the youngest children born almost between the generations and that in fact clouds and obscures who it is that (more...)

The views expressed herein are the sole responsibility of the author and do not necessarily reflect those of this website or its editors.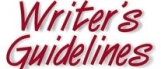 STAY IN THE KNOW
If you've enjoyed this, sign up for our daily or weekly newsletter to get lots of great progressive content.
To View Comments or Join the Conversation: