Reprinted from Mondoweiss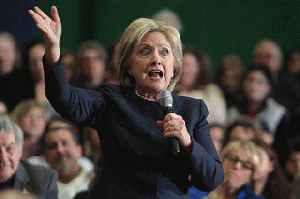 Hillary Clinton
(
Image
by
Gage Skidmore
)
Details
DMCA
>
It notes Clinton's acclaim for the Iran deal on the campaign trail, but reveals that she dragged her feet from the start. Even as Kerry, then chairman of the Senate Foreign Relations Committee, was speaking to an emissary from Oman, Clinton was behaving in a tactical, hardline fashion.
"But the behind-the-scenes story of Mrs. Clinton's role is more complicated than her public account of it. Interviews with more than a dozen current and former administration officials paint a portrait of a highly cautious, ambivalent diplomat, less willing than Mr. Obama to take risks to open a dialogue with Iran and increasingly wary of Mr. Kerry's freelance diplomacy. Her decision to send her own team, some officials said, was driven as much by her desire to corral Mr. Kerry as to engage the Iranians.

"Mrs. Clinton, who declined to comment for this article, worried that he was promising too much to lure the Iranians to the table -- a worry shared by people in the White House. The senator's aides, meanwhile, suspected that Mrs. Clinton was content to run out the clock on an opening. At one point, a frustrated Mr. Kerry told his chief of staff, David Wade, 'If this is going to go anywhere, we have to get people in a room talking.'

"Defenders of Mrs. Clinton say that her distrust of Iran was warranted."
Oman's Sultan Qaboos was seeking an "out of the box" way to change the dynamic between Iran and the U.S., Kerry tells Landler. And the then Senate chairman made the same argument to President Obama.
"Later, in a one-on-one meeting with Mr. Obama in the Oval Office, Mr. Kerry told him that the only way to test its potential was to meet the Iranians.

"The State Department and the National Security Council, however, deliberated for months without making a decision."
Note the characterization of Kerry's approach as "aggressive" and dismissive of the chorus in "Israel and the United States." Kerry was willing to ignore the Israel lobby, but Hillary Clinton was not.
"...his aggressive approach alarmed Mrs. Clinton, as well as people at the White House, several former officials said. They worried that Mr. Kerry had promised the Iranians concessions on enriching uranium that the White House was not yet willing to make.

"Mr. Kerry, these officials said, indicated to the Iranians that the United States would acknowledge, at the outset of the talks, that Iran had a right to enrich uranium for a civil nuclear-energy program... he was dismissive of hard-liners in Israel and the United States who demanded that Iran dismantle its nuclear infrastructure."
Landler says 2012 was a "fragile" time, but he doesn't mention the lobby's role in President Obama's reelection campaign, and the president's need to get right with Israel supporters:
"In the fragile atmosphere of early 2012, officials said, Mr. Kerry's forward-leaning style came to be viewed as a liability."
Clinton sided with Netanyahu over Obama, in seeking new sanctions on Iran just as Kerry was undertaking the deal with the new president.
"After she left the State Department, Mrs. Clinton diverged from Mr. Obama on a central tactical question: whether to impose harsh new sanctions on the Iranians after they elected Hassan Rouhani, who had run for president seeking better relations with the West to ease Iran's economic isolation. Mrs. Clinton was swayed by many in Congress, as well as by Prime Minister Benjamin Netanyahu of Israel, who argued Iran was so desperate for a deal that tightening the vise would have extracted better terms.
(Note: You can view every article as one long page if you sign up as an Advocate Member, or higher).
Philip Weiss is a longtime writer and journalist in New York. He co-edits a website on Israel/Palestine, Mondoweiss.net, which he founded in order to foster the movement for greater fairness and justice for Palestinians in American foreign policy. He is currently working on a novel about the US in Australia during WW2.
The views expressed herein are the sole responsibility of the author and do not necessarily reflect those of this website or its editors.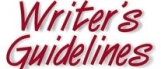 STAY IN THE KNOW
If you've enjoyed this, sign up for our daily or weekly newsletter to get lots of great progressive content.
To View Comments or Join the Conversation: