From Truthout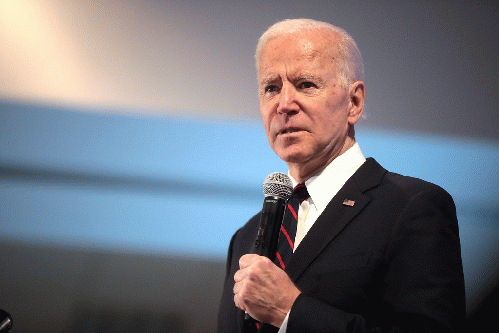 Joe Biden
(
Image
by
Gage Skidmore from flickr
)
Details
DMCA
The corporate media have been bashing the Cuban government in response to the recent protests in Cuba, while President Joe Biden claims, "We stand with the Cuban people." But they ignore or minimize the leading cause of economic suffering in Cuba: the U.S.'s illegal and punishing economic blockade that Biden has left in place.
Every U.S. president since Dwight D. Eisenhower has maintained the blockade against Cuba. Although former President Barack Obama was constrained by the 1996 Helms-Burton Act from completely lifting the blockade which is now exclusively within the power of Congress he took several steps to ease its effects on the Cuban people.
In 2015, Obama loosened restrictions on Americans traveling to Cuba and ended some of the economic prohibitions between the U.S. and Cuba. He removed Cuba from the list of state sponsors of terrorism and facilitated the export of U.S internet hardware and telecommunications. Obama established increased cooperation between the two countries in intelligence-gathering, drug interdiction, scientific research and environmental protection.
But former President Donald Trump reversed the progress Obama had made and imposed 243 onerous new sanctions on Cuba as part of his "maximum pressure" strategy against Cuba. Those punishing sanctions, together with the pandemic, spelled disaster for the Cuban people. Trump also returned Cuba to the list of state sponsors of terrorism.
Trump's actions included restricting and then stopping remittances from family members outside Cuba. They blocked cruise ships and most flights to Cuba, even though tourism is central to Cuba's economy. They reinstated a travel ban for U.S. tourists and prevented Cuba from buying medicines and medical supplies on the world market. Trump also slapped sanctions on the transportation of oil to Cuba from Venezuela, which provided one-third of Cuba's oil in 2019.
During his presidential campaign, Biden repeatedly hitched his coattails to Obama's star and promised to lift Trump's sanctions against Cuba. But Biden has refused to end any of Trump's sanctions on Cuba, even calling it a "failed state." Ned Price, a U.S. State Department spokesman, dismissively called the embargo the "so-called embargo" and refused to admit that the ban on remittances was hurting the Cuban economy.
"If President Joe Biden really had humanitarian concerns for the Cuban people he would eliminate the 243 measures applied by President Donald Trump, including 50 imposed cruelly during the pandemic," Cuban President Miguel Diaz-Canel wrote on his Twitter account.
(Note: You can view every article as one long page if you sign up as an Advocate Member, or higher).