to the United Nations Population Fund, there will be
over 9 billion people
living on planet Earth by the year 2050. That's an over 20 percent increase from the
current population of 7.2 billion
across the span of just 35 years.
This enormous growth will create a huge increase in the demand for energy on a global scale, and both public and private entities will need to work to increase production capacity. A strong energy infrastructure will be crucial in coming years to keep economies strong around the world.
Growing Demand for Hydropower
According to a major study by Research and Markets, the hydropower sector is poised for a boom in business during the next five years. To meet ever-increasing energy needs around the world, hydropower generators and power plants offer a major piece of the overall energy solution, particularly in areas with powerful rivers and waterways. The report projects overall growth of 6.49 percent in the plant construction market through the year 2019.
It is important to note that hydropower already accounts for about six percent of the energy created in the United States, and as such it is the single largest renewable energy source in the country. The Department of Energy's Water Power Program seeks to study and revise regulations to encourage further development of hydropower in the U.S., a sign that the market for hydropower is on the verge of a major expansion here at home as well as overseas.
Why Hydropower?
Hydropower has been used to run factories since the early days of the Industrial Revolution, and dams have been built around the world to harness the incredible power of rushing rivers and streams. Because water is a renewable resource and rivers are replenished by annual rainfall and melting snowpack, hydropower is typically a clean and reliable source of energy.
Ongoing research by the U.S. Department of Energy promises to minimize the impact on local ecosystems as well, so future development will likely prove even more environmentally friendly solution than the massive dams of the past.
Hydroelectric power has several advantages that make it an eco-friendly solution to meet the energy needs of a growing planet. According to the USGS Water Science School, these benefits include:
High storage capacity, which can make up for the fluctuating availability of other renewable sources like wind and solar.
Price stability, thanks to the permanent and local nature of rivers as a natural resource.
Low greenhouse gas emissions and air pollution.
Opportunities to store water in reservoirs for drinking and irrigation, which will provide more stability to drought-prone regions.
Opportunities for Developing Economies
Though traditional, large-scale hydroelectric power plants are costly to build, a report from scientists at the Massachusetts Institute of Technology (MIT) projects that smaller plants and flexible designs can be a boon to the developing world. Instead of the large dams favored by wealthy nations, smaller hydropower plants using run-of-the-river turbines, pumped storage and even tidal plants can be devised to fit local needs.
(Note: You can view every article as one long page if you sign up as an Advocate Member, or higher).
Kayla Matthews is an IT journalist and blogger. You can also find her work on The Huffington Post and MakeUseOf.
The views expressed herein are the sole responsibility of the author and do not necessarily reflect those of this website or its editors.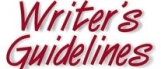 STAY IN THE KNOW
If you've enjoyed this, sign up for our daily or weekly newsletter to get lots of great progressive content.
To View Comments or Join the Conversation: