Dear j,
Most members of Congress don't want you to think they are owned by Wall Street. So, even if they whisper sweet nothings in the ears of Wall Street executives behind closed doors, they will not defend Wall Street in public.
With the final version of the Wall Street reform bill to be hammered out in a congressional conference committee this month, this unwillingness by members of Congress to defend Wall Street in public gives us a chance to make the bill as strong as possible. That's why Open Left is joining with CREDO Action, MoveOn, and the Campaign for America's Future to demand that the entire conference committee be televised.
Tell Congress--televise the Wall Street reform conference committee!
Members of Congress are much more likely to support strong reform on television than they are behind closed doors. So, if we can get the meetings televised, we will make a big difference in this fight.
Your signatures will be delivered to Representative Barney Frank, chair of the conference committee, on Monday. Journalists and bloggers will write about the petition, too. By signing this petition, your voice will be heard, and you will make a difference:
Tell Congress--televise the Wall Street reform conference committee!
Keep fighting,
Chris Bowers
Co-founder, Openleft.com
Chris Bowers is a blogger for MyDD. His focus is polling and analysis of the political blogosphere. He tends towards data-driven analysis, such as his partisan index, a ranking of how far each state in the United States leans towards a political party. Bowers is also a member of the Pennsylvania (
more...
)
The views expressed herein are the sole responsibility of the author and do not necessarily reflect those of this website or its editors.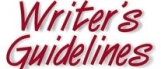 STAY IN THE KNOW
If you've enjoyed this, sign up for our daily or weekly newsletter to get lots of great progressive content.
To View Comments or Join the Conversation: